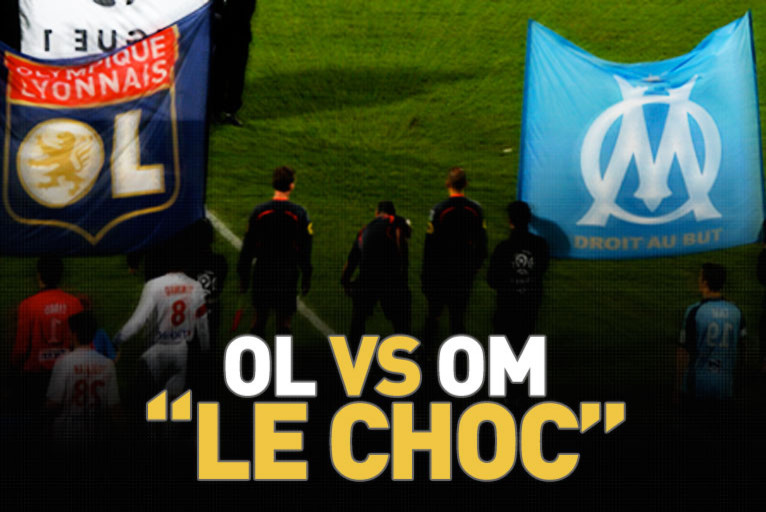 After the victory away to Saint-Etienne and the qualification in the Champions League, OL have a 3rd and final big match this Sunday at Gerland against Olympique de Marseille. One single objective: a win, to finish of this trio of matches in style.
Last season, for the first time in the history of the Ligue 1, a confrontation at Gerland between Olympique Lyonnais and Olympique de Marseille finished up a draw without the slightest goal having been scored. A boring 0-0 while the game promised so much. But, neither team was able to ignite the match despite their efforts, a great deal of effort, which led to nothing at all.

Obviously it is too early to know the scenario which will come about on Sunday from 21h00 at Gerland, but this OL-OM has generated a lot of excitement. The two teams, respectively in 2nd and 7th place in the L1, have already fought out some long range duels notably during the summer transfer window, offering the French league some great recruits. Since the start of the season, the two keepers Hugo LLoris and Steve Mandanda have sent each other messages through their performances, while the two managers, Claude Puel and Didier Deschamps have their eyes riveted on the title of French Champions, picked up in 2009 by the Girondins de Bordeaux of Laurent Blanc.

The post Champions League matches, always a question mark …

If this OL-OM looks promising, it remains to be seen how the two formations will deal with thier current situations. OL and OM both expended a lot of energy this week on the European scene: OM started things of on Tuesday by hammering the Swiss of FC Zurich 6-1, after a fantastic second half, while OL qualified for the last 16 of the Champions League for the 8th season in a row, having managed a draw against Liverpool thanks to a goal from Lisandro (1-1).
How will the two sides recuperate from their European efforts? This will be the question on everyone's lips, especially as both side's have to deal with a number of i,juries: OM come to Lyon without their Argentinean playmaker, Lucho Gonzalez. The OL treatment room is no better off: to the long term absentees, Cleber Anderson and Mathieu Bodmer, have been added the two fullbacks François Clerc and Anthony Réveillère. The only the piece of good news is the return to the squad of Jean-Alain Boumsong for the first time since the victory away to Auxerre during Week 3 on the 22nd of August. The French international defender will not be fit enough to be in the starting line-up, so, Claude Puel will have to get down to his favourite activity of recent times: « fitting things up as best he can ».