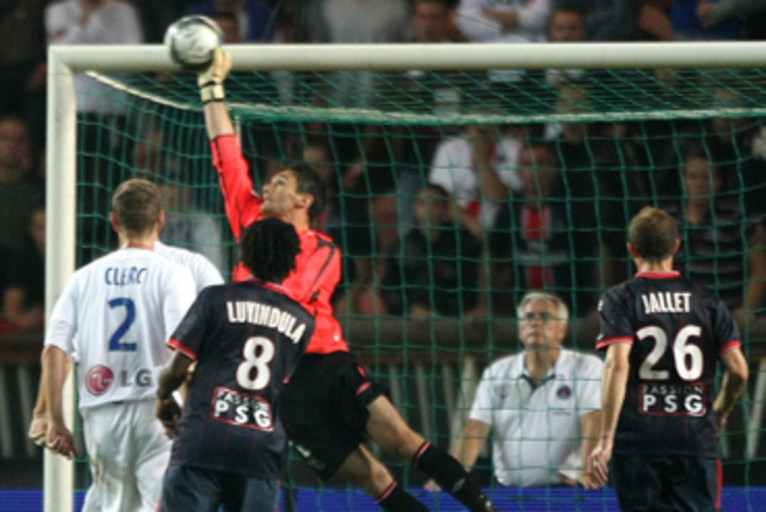 The OL keeper once again pulled off miracles in front of his goal. Without him, OL would perhaps not be already qualified for the last 16 of the Champions League, or in second place behind Bordeaux in the Ligue 1...
Last season, he already put in a fantastic second half to the season, greatly participating in OL's third place in the Ligue 1. Right from the start of this season, Hugo got down to hard work, showing the pearl that he is . Against Le Mans, Valenciennes, Anderlecht, Auxerre, Nancy, Lorient, Debrecen, at the Parc des Princes where Grégory Coupet nicknamed him Jésus after all of the miracles he pulled off and obviously during the two decisive matches against Liverpool, he was…decisive. Only one of his performances, against Sochaux, was laboured.

He has brought his side points in the L1 by keeping his team in the match before the outfield players made the difference, get back level or confirming a result. Points, on the European scene including his two fantastic performances against Liverpool, during which he literally saved his team-mates. On the ground or in the air. From afar or close up,the player from the Côte D'Azur put his body in opposition to all of Liverpool's attempts, with an iron hand and a well placed leg. He was concentrated permanently, with his elastic but solid frame ready to reply to any situation. Hugo mixes genre in his box, but is always careful to remain efficient. Wise or kamikaze, on his line, or when coming out, with hands or feet, punching or plucking the ball out of the air, he attracts the object of his desire , reassures his team-mates, finally giving the impression that he always has a backup solution .

In this squad, where the collective virtues have been brought to the forefront in the team's results since the departures of Juninho and Benzema, , Hugo «Batsman», has become the savior, « the star » who only shows off his top drawer performances. Without him, OL would quite simply not be where they are at this start of the month of November . Thank you Hugo.