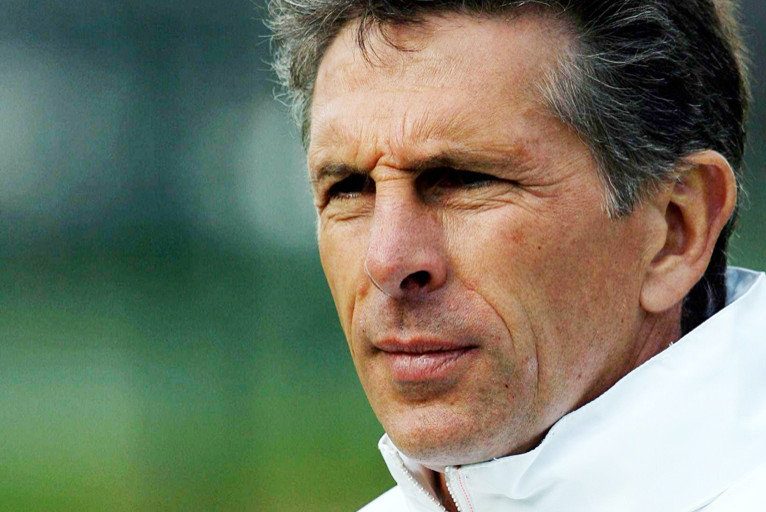 A look at the injury situation...a review of the match against Liverpool..and, of course, his views on Saturday's match against Nice...
Claude, what does the injury situation look like?
« Cris is ok, we let him rest on Wednesday and the doctors said he was fit to train and play. Jean-Alain Boumsong continues his preparation and it is going well. He will be back in two weeks. Mathieu Bodmer has gone to St-Raphaël for three weeks of physiotherapy and fitness work ».

Was the match against Liverpool the toughest of the European matches this season?
« It was obviously tough, but I think the game against Fiorentina was very difficult. The Italiansd were very well organised, excellent in their closing down and have great players. For the moment we are at the half way point, the return games are going to be important. There are three teams vying for qualification in the group, we could end up with three teams on 12 points. Against Liverpool, we confirmed our potential at a moment when we had a lot of injuries. We need to continue with the confirmtion. For the moment, our objective is to get out of the group stage ».

Could Toulalan remain in the centre of defence?
« Right now we have no choice. We'll see when everyone is back. Nothing is cast in stone. Toulalan is a defensive midfielder. A priori, his place is in the midfield. But the fact that he plays in the midfield, gives him the technique to be able to play in the centre of defence. »

What about the match against Nice?
« I'll see what team I put out. Every team in France wants to beat us. We haven't forgotten what happened against Sochaux. After a match like the one against Liverpool there are always questions about fitness, both mentally and physically. Nice could help us wipe out the defeat against Sochaux. The league is our daily work, we never forget that. The team has to respond present against Nice. I'm not taking into account the situation Nice are in, they lost their last match and are in a poor position. They will have nothing to lose against us. Following on is always difficult, we've seen that in France but also in other leagues ».

Would you have preferred to have been up against a better placed side for your side's motivation ?
« It's true that it would have made it easier to maintain a degree of concentration. But, part of the job is keeping it in all circumstances. It is something that you learn. Againist Sochaux, it is something we were lacking ».

Finally, what do you thinnk about the Classico ?
« I couldn't care less about it. As far as I'm concerned it is prefabricated. The folklore around the match doesn't interest me at all. I will watch the match as it concerns two sides that could be competition for us ».