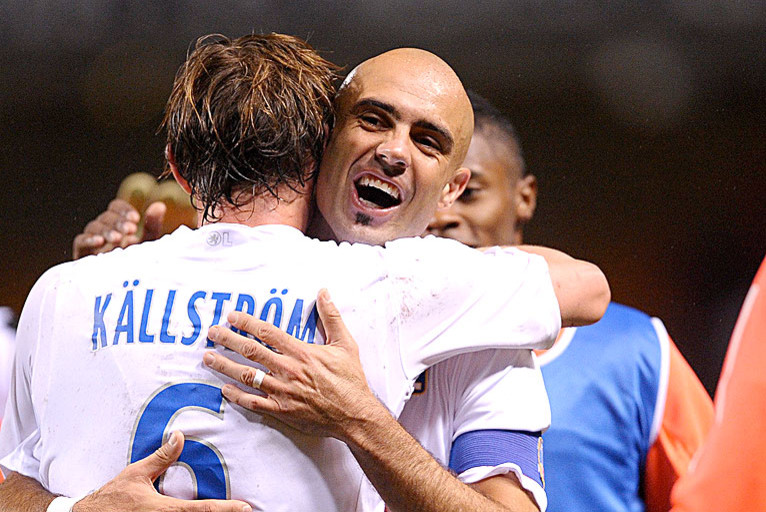 The Brazilian defender is expecting a tough start to tonight's match against the Reds. For the rest, he is just as motivated as he was at the start of his OL career...The interview continues on OLSystem Europe...
After a dinner following the final training session before the match, in a hotel just a few kilometres from the centre of the city, the OL squad make their way back to their rooms. Cris hangs back to talk a little. « I like English football. It is quality. There is a lot of engagement, atmosphere in the grounds and they have some great players. We discovered Anfield last night. I had already played in Manchester. I think that the first 15 minutes will be intense, we will have to hold on ».

An OL squad that have arrived in Liverpool after a defeat to Sochaux. « It's behind us . It was a come back match after the international break. Over a number of days we were not able to work together … But I'm confident. We have shown some great form since the start of the season. Certainly the squad has changed, important players have left, but others have arrived.»

[IMG42907#R]Cris has become the oldest player in the squad since the departure of Juninho. « Yes, I know. But that doesn't give me any extra responsibility. I have had responsibility since my first match with OL against Lille at Gerland. I stil have the motivation and ambition. I've got a great life ». A happy Cris, who has adapted to his different partners in the centre of defence. There is no way that we can make him a admit a favourite , if he feels better with one more than another … just a smile. « I'm a defender. And a defender is happy when his side doesn't concede any goals. That is why you sometimes just have to clear the ball without thinking or asking any questions ». A defender who is disappointed that Torres will not be playing. « It's always great to be up against the top players . But, it's good for OL that Torres is absent. He could be back for the return match though ».

Finally, who is his groin muscle ? « Everthing is fine. I was just a little tired before the match against Sochaux, because I had tried too many shots in training. I don't usually do that … Because of that I've had a rest and everything is just fine ».