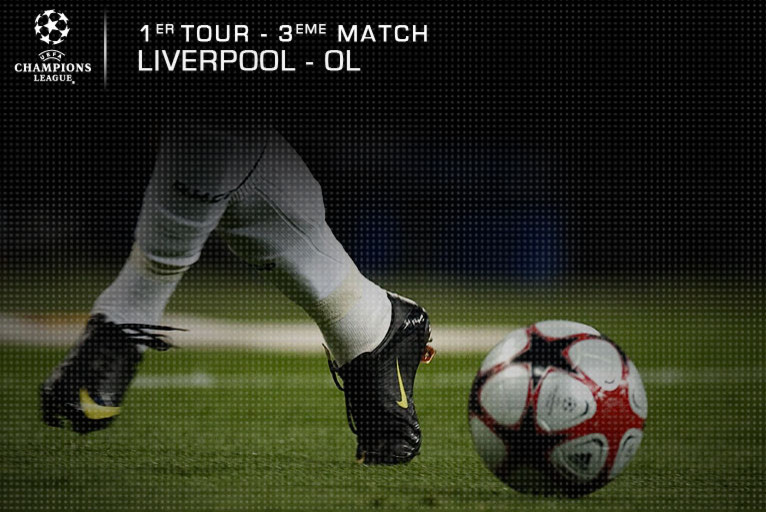 Against an English side in poor form since the start of the season, OL have the opportunity to pull of a great result in view of their qualification...as long as they put on a totally different performance from the one shown on Saturday...
The Reds suffered their third defeat in a row without scoring the slightest goal . After losing 2-0 to Fiorentina and Chelsea, they lost 1-0 away to Sunderland. Three defeats on the road. The Reds of Benitez have lost a little of their splendour since the start of the season, seen in the performances of certain players like Carragher. They also lost Xabi Alonso, transfered to Real Madrid, ansd who has not been replaced. To add to their problems, Gerrard and Torres did not play on Saturday against Sunderland due to injury. Will they be fit for Tuesday night?

The Reds are in trouble, that is a fact . But, OL should be wary of the historical experience of this prestigious side. And of recovery, of the famous « british » spirit, or the atmosphere at Anfield. The Reds need a win to kickstart their season and preserve their chances of a place in the last 16 in a group where Fiorentina and OL can stop that happening.

OL should be wary , despite their first place in the group E with their 6 points, 5 goals scored and 0 conceded. They will have to be wary because, apart from OM, no French side has brought back a positive result from Anfield. They will also have to be careful after their disappointing performance against Sochaux. A non too reassuring 2-0 defeat, even if it was predictable that Bastos, Delgado, Lisandro, all back from injury, would not be at 100%. As predictable as the mess after the international break. Even if Claude Puel had to deal with the fatigue and need of rest of certain players. Källström and Govou were rested and the OL manager was still deprived of Bodmer and Boumsong.

To « pull off » an exploit » in England, where OL have only brought back one win in their history (against Blackburn) and one draw (against Arsenal), there is no doubt that the starting eleven will differ from that which faced Sochaux. Källström and Govou will be available. Toulalan shuld play in the centre of defence. Will Gomis and Lisandro start together ? Will there be a playmaker (Pjanic)? Could we see Clerc down the right flank? One thing is for sure: there can be no gifts handed out as was the case on a number of occasions on Saturday night! These poor passes could be quickly turned into goalscoring opportunities. And there is no need to go into any detail concerning set pieces!

If it is a shame that OL have lost their invincibility on the eve of their trip to Liverpool, this encounter is a perfect opportunity for them to bounce back in style in another competition...and to not ask themselves too many questions. It is alsp the occasion for the squad to show exactly what they can do in a real mental, physical et technical combat, symbolised often by the permanent attitude of a Kuyt, for example. The occasion to make a step towards qualification.