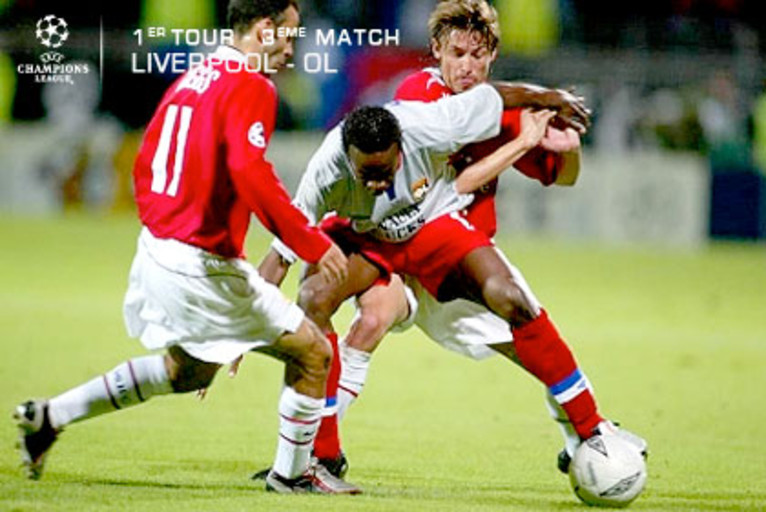 On Tuesday night, OL will be facing the 7th English side in their history. They have often come home from England with nothing to show for their efforts...
There was Sheffield Wednesday (61-62), Tottenham (67-68), Nottingham Forest (95-96), Blackburn (98-99), Arsenal (2000-2001) and Manchester United (2004-2005 & 2007-2008). There will be Liverpool.

There was the Fair's Cup (Sheffield), the Cup Winners Cup (Tottenham), the UEFA Cup (Nottingham, Blackburn). And since the 2000-2001 season, the UEFA Champions League (Arsenal, MU & Liverpool).

There were the automatic knock-out matches with qualifications against Tottenham, Blackburn… eliminations against Sheffield, Nottingham, MU… and group stage matches.

They managed one single victory in England, during the 95-96 season against Blackburn 1-0 (Bak) and a solitary draw in 2000-2001 against Arsenal 1-1 (Edmilson).

In 7 voyages that gives us a record of: 1 victory, 1 draw and 5 defeats. And also 8 goals for 8 different goalscorers: Salen, Djorkaeff, Di Nallo, Rambert, Bouassa, Bak, Diarra, Edmilson.

In the current OL squad, Cris and Govou played both matches in Manchester. Réveillère, Clerc, Toulalan, Källström played one.