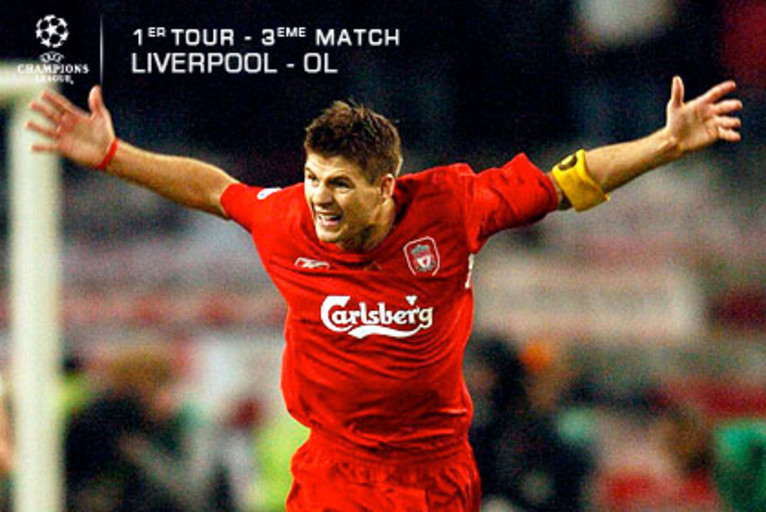 2 Liverpool players have already lifted the UEFA Champions League...both teams have a busy schedule ahead of them...
Gerrard and Carragher lifted the Champions League trophy in 2005 (3-3 against AC Milan). Benitez was manager at the time. They had already lifted the UEFA Cup in 2001 against Alaves with Gérard Houllier on the bench. On both occasions, Gerrard scored. Gerrard, Carragher but also Agger, Reina, Mascherano, Kuyt all took part, and lost, the 2007 UEFA Champions League final against AC Milan (2-1, with a goal from Kuyt).

Before the return match at Gerland, the schedule of the two sides is not totally similar. OL will make trips to Nice and St-Etienne. The Reds are at home to Manchester United, will travel to Arsenalfor the 4th round of the Carling Cup, before heading to Fulham in the league.

Two Liverpool players have experience in the L1: N'Gog with PSG who played the final minutes of the 1-1 draw at the Parc in 2007 and Riera with Bordeaux. This latter played in the 3-0 defeat at Gerland in January 2004as well as the return match in Bordeaux (1-1). The Spaniard scored in a 5-1 defeat at Gerland in May 2005. Damien Plessis, who came through the youth system at OL, never played with the pro group .

Anthony Réveillère played under Benitez at Valencia in 2003.

Boumsong played for Newcastle United in the English league during the 2005-2006 season.