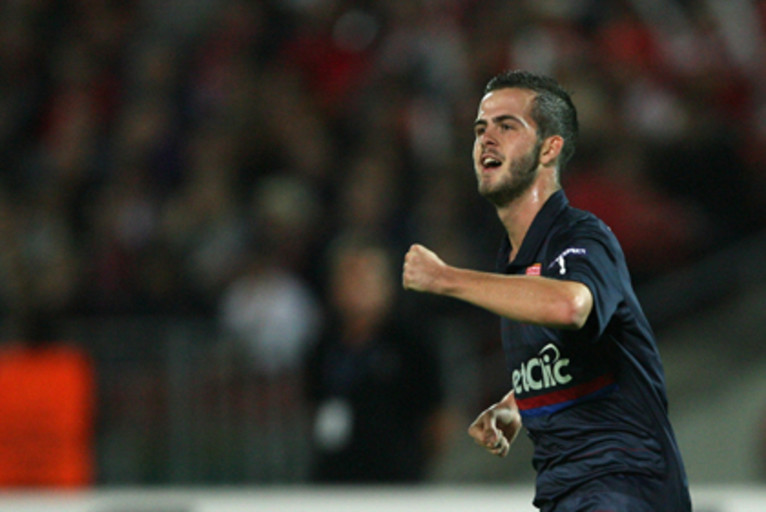 After today's training session, where he contented himself with some light jogging, Miralem Pjanic looked back on Bosnia's qualification for the qualification match to the 2010 World Cup, the draw for which takes place on Monday.
« We're very proud of what we have done, especially as our group wasn't easy , he confided in us. The whole country is behind us, and we know that during the next home game we will be able to count on our supporters. We also know that it will not be easy, we just hope that we can avoid the biggest threat, France ». France, the main threat for these qualifying matches, while Russia are four places ahead of them in the FIFA rankings (6th place for Russia, 10th place for France)? « Everyone knows all about France, says Miré'. Especially at the moment, after their last two victories, the French are full of confidence now. They are a very good side, who can hurt any side that they face. I'm sure that after the knock out matches they will have a great World Cup . What would be fantastic would eb a qualification for France and Bosnia ».

The OL midfielder, who regrets that FIFA decided on a draw which includes the top seeds, admits that he wants to draw Greece, before adding that Bosnia « have nothing to lose and fear nobody. If we qualified it would be crazy . It would be unbelievable for us, as it would for the people of Bosnia, who we want to please after everything that they have gone through ».