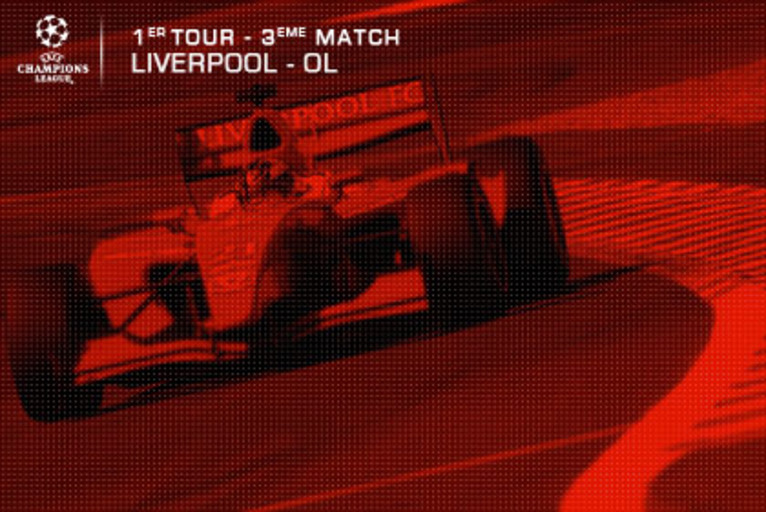 Each day, until the 20th of October, day of the encounter between Liverpool and OL we will offer you a series of reports on the city, the club, the icons and the personalities of Liverpool. The countdown has begun.
This automobile championship brings together a number of teams, sponsored by football clubs. This season Olympique Lyonnais are taking part in the competition, which is in it's second edition. Liverpool already took part in the different grand prix last year. The pilot for the Reds is the Spaniard Adrian Valles. In 2008 he was victorious in two of the twelve rounds: once in Zolder and once at Estoril. In the final standings, Liverpool took 4th place just behind AC Milan. The 2008 edition was won by the Chinese club Beijing Guoan.

In 2009 the Chinese team is not taking part in the competition, which has been dominated by Liverpool, leader since the first grand prix at Magny Cours. At the moment Adrian Valles, with only two races to go, has only won one race, in France, but has been consistent. Thanks to this, Liverpool have been in control of the 2009 edition, the English club always finishing in the top ten places, with 9th being their worst performance at Estoril in Portugal. With two races to go, in Spain at Jarama, Adrian Valles would have to commit some big mistakes or have mechanical problems to not become the Superleague Formula champion 2009. They are trailed by Tottenham 49 points behind, the British side being their closest rivals. Olympiakos are in 3rd position 91 points behind, in the knowledge that each victory brings 50 points, the Greeks would have to win both races, with Liverpool failing miserably, to have any hope of winning the title.