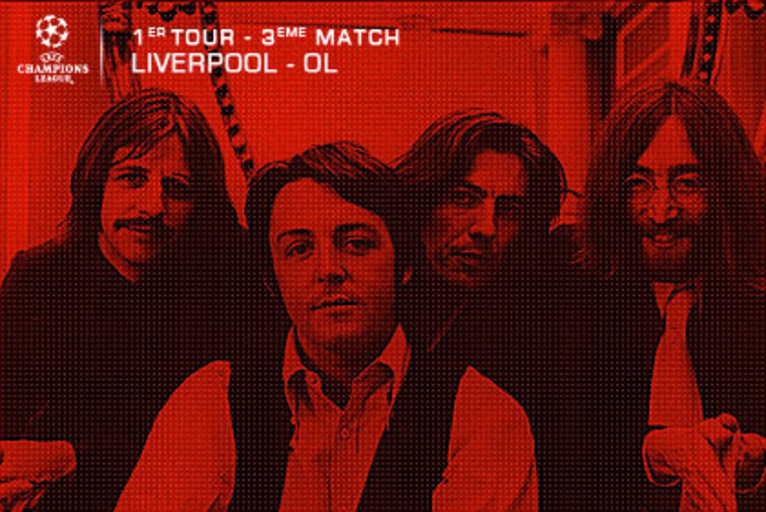 The 4th of November 2009 just like the 10th of July 1965 will remain two dates that will stay in the memory of the people of Lyon.
The 4th of November 2009 is the day of the match between OL and Liverpool at the Stade de Gerland. The 10th of July 1965 has a direct link with Liverpool, as on that day four young men of 25 years of age arrived at theBron airport (69). There was a huge crowd to welcome this mythical group who, after having acknowledged the crowd, headed to the Hôtel Royal in the centre of Lyon. That evening the four young men played at the Palais d'Hiver, a mythical concert venue in Villeurbanne (69). The concert whipped the crowd to a frenzy, the girls screamed and fainted. The four guys from Liverpool whip everyone into a frenzy. The Beatles were in Lyon.

This group marked the history of music. John Lennon, Paul McCartney, Georges Harrison and Ringo Starr, the four guys from Liverpool who spent three weeks at the Olympia in Paris in 1964 started off a Beatlemania. All foutr were born between 1940 and 1943 in the city of Liverpool. In the ten years they were together, they became the first ambassadors of the city. They remain one of the most popular groups in the world and thier legend continues to advance.