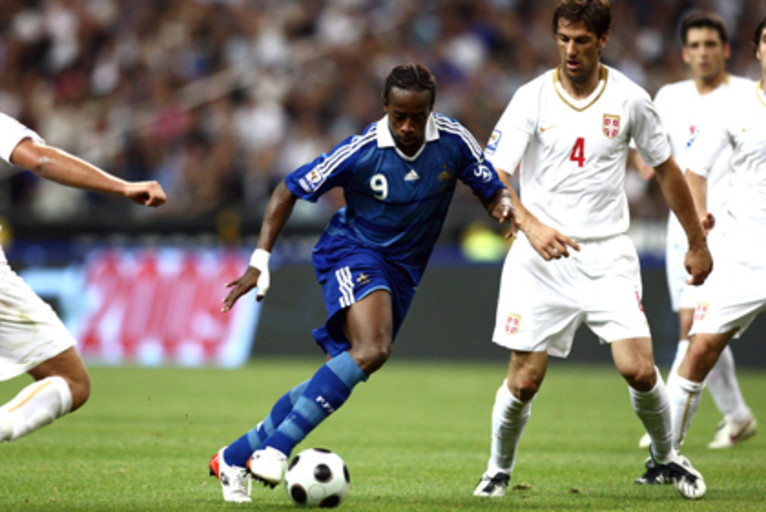 There were few surprises in the list concocted by Raymond Domenech for the matches against the Faroe Islands (October 10) and Austria (October 14). Three OL players are among those called up: Lloris, Toulalan and Govou.
Sent off against Serbia, Hugo Lloris will be suspended for the visit of the Faroe Islands. The national team coach has therefore called up an extra goalkeeper, Nicolas Douchez, who joins up with the French sqaud for the first time.
It is of note that Yoann Gourcuff is not in the list, due to his injury to the left thigh. Sidney Govou makes his comeback to the squad. Patrick Vieira and Loïc Rémy were not called up.

The list:
Carrasso, Lloris, Mandanda, Douchez, Evra, Abidal, Clichy, Escudé, Fanni, Gallas, Sagna, Squillaci, Diaby, L. Diarra, A. Diarra, Malouda, M. Sissoko, Toulalan, Ribéry, Anelka, Benzema, Gignac, Govou, Henry.