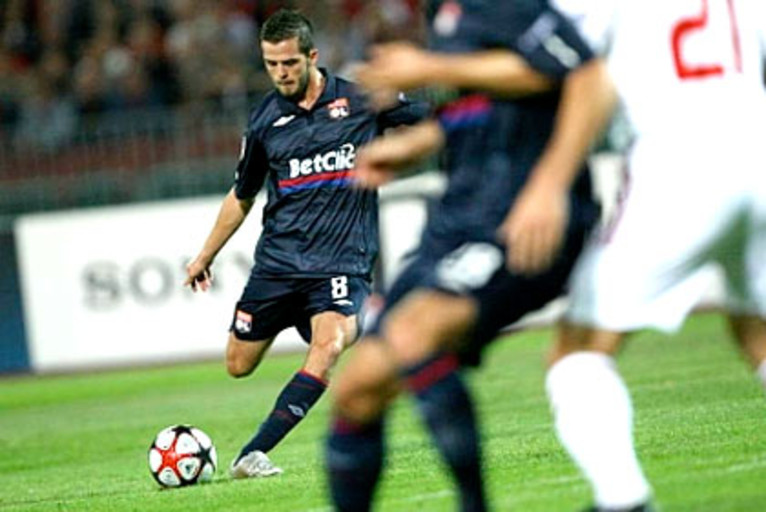 They came back into fashion in Budapest thanks to the right boot of Pjanic, who could be the successor to the Maestro Juninho...
From 2001 to 2009, OL scored 212 goals after or from set pieces. The Brazilian Juninho is at the origin of 153 goals (44 free-kiks, 14 penalties, 54 passes from free-kicks and 41 following corners) of the 212. In other words, 71%! During his time at Lyon, Källström has been at the origin of 9 goals, Malouda 8, Benzema 5… When it comes to goals from free-kicks, Fred scored 3,Benzema 2, Essien 1, Edmilson 1, Violeau 1, Delmotte 1.

With Juninho gone, the specilaists are more numerous. The task has been shared out between Pjanic, Bastos, Källström, Delgado, Mounier and Lisandro for the moment. Since the start of the season, OL have scored 8 goals following and from set pieces from a total of 26 goals. Pjanic is in the lead with 4 implications (2 direct free-kicks and 2 passes from corners) ahead of Lisandro (1 direct free-kick and 1 penalty)…

In terms of direct free-kicks , Bastos has fired in 9, Pjanic 4 (2 goals), Källström 3, Lisandro 1 (1 goal), Ederson 1. For the record: the average number of goals scored by Juninho from free-kicks, was one goal from every 14 attempts. "Juni" took nearly all free-kicks when he was present on the field.