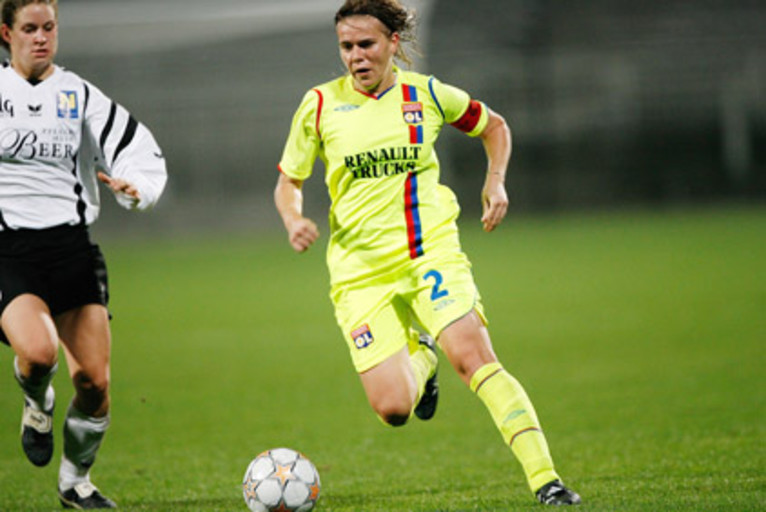 After a succesful pre-season, OL Women are at home to Montigny for the first match in the D1 this Sunday at 15h00. Against the promoted side, the three times French champions hope to kick of a new season, full of new ideas, in style.
Female football is in constant evolution and new ideas abound on the eve of the 2009-2010 season. In Europe first of all, The Female UEFA Cup will be replaced by the Female Champions League . A new formula which will not just concern the national champions but also the second placed teams from Europe's top leagues. Things are also moving in France with the appearance of a federal status which will allow players to make football a full time occupation. The status is optional but at OL, all the players involved with the first team have signed a first contract. At Lyon, the players will be wearing new outfits with a more feminine cut. An extra, attractive, argument.

A change of status, jersey, but no change of favourite. OL head into the season looking for a fourth consecutive title and have kept a relatively stable squad. Of the first choice players of last season, only the Norwegian goalkeepr Bente Nordby and the Danish left back Dorte Dalum Jensen have left the club. As a result, Farid Benstiti's squad registered the arrival of the French national keeper Sarah Bouhaddi from Juvisy. But, she picked up a serious knee injury during the Euro 2009 this summer. OL are, therfore, on the look out for a goalkeeper and a left back, but nothing has been concluded for the moment.

Arriving during the course of last season, the Swiss Lara Dickenmann and the Norwegian Ingvild Stensland should be able to show more of their potential this season. Just like Sandrine Dusang, captain, who was injured during the second half of the season and who has performed brilliantly during the pre-season matches. In their friendly matches, OL defeated Saarbrucken and Fribourg 2-0, before winning 3-2 on the pitch of the great Frankfurt. Before winning the Torino Calcio Féminile tournament last week-end.

Just liek the hyperactive Costa Rican Shirley Cruz, these lioness's have fangs . The newly promoted Montigny could be the first side to be bitten by OL this afternoon.