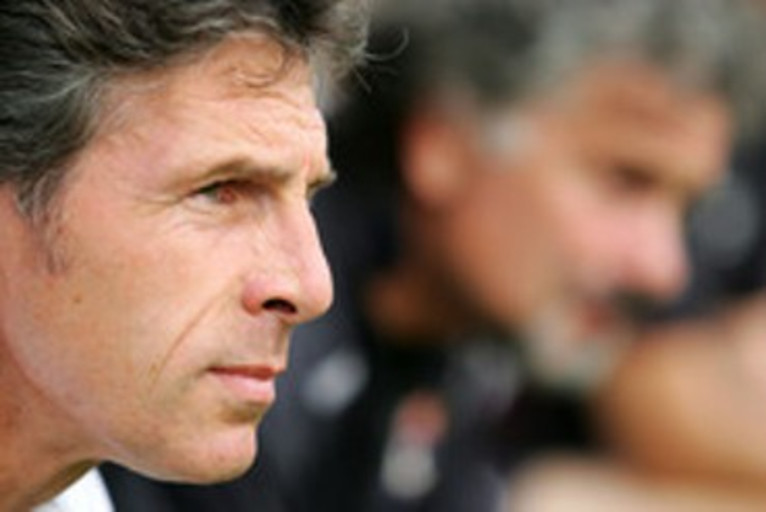 Lyon will have to do without the services of two of the most important players against Toulouse on Saturday evening. Michel Bastos and, most likely, Lisandro Lopez will be out for the L1 Week 7 match on Saturday evening.

Claude, can you give us any news about Michel Bastos and Lisandro Lopez?
Michel Bastos is out for the match against Toulouse. We'll take another look at him before the Champions League match against Debrecen, but he is uncertain for the trip to Hungary as well. We will also be having another look at Lisandro Lopez on Friday, but his participation in the next two matches is also doubtful. We're even thinking about using the next international break to give him some complete rest. Lisandro is still suffering from hjis groin muscle and we need to make a decision. Our objective is to have everyone 100% operational.

What do you think about the debate that has been going on since the match against PSG ?
It's quite simply scandalous. Bafé Gomis's goal is part of the game and it took a while and a number of slow motion replays to see that he should have been called offside. A lot has been said about this goal, but we are quick to forget what has gone on in other matches. I think we have to be careful about what we say. The PSG president cannot be allowed to say what he has said, just like Antoine Kombouaré, who measured his words after the match, but who has since then let himself go.

Let's get back to the performance, what did you make of the dra brought back from the Parc des Princes ?
It was a special match, against a PSG side who played the counter attacking game to perfection. We lacked structure each time we lost the ball. We have to be honest and say we perhaps don't have the fitness or freshness to remain lucid. The substitutes came on and did well, and Hugo, who kept us in the match, our mentality was good as well. By drawing level, we proved once again that we are strong.

Despite all the doubts, with what spirit are you going into the match against Toulouse?
We'll be back home on Saturday night and we'll be trying to put on a show for our supporters. We can expect a very tough match against Toulouse. They are a side who have not had much luck with injuries, but they have put in good performances against Partizan and Le Mans. They also have André-Pierre Gignac, even if he hasn't scored a lot recently, he continues to influence matches and create chances. We'll be doing our best to make sure that he doesn't find his shooting boots against us.