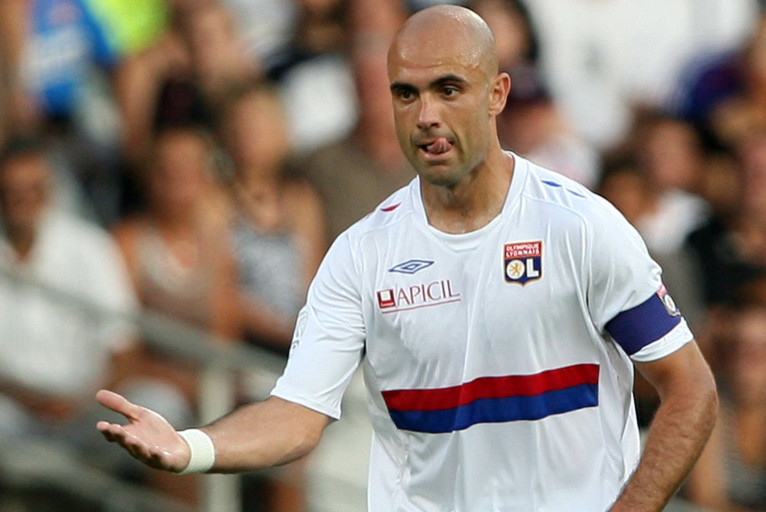 Unbeaten since the start of the season, OL have the chance to continue their run and sending out a great message against a Paris side that lost for the first time last weekend...this is THE match of the week-end...
After the first real test of the season, won after a great fight with Fiorentina, the match against PSG constitutes, without any shadow of a doubt, the second big game of the season for the seven times French champions. A match at the Parc is never insignificant whether PSG are in form or not.

This PSG side, deprived of Sessegnon, suspended, and Erding, injured, lost rather stupidly their match against Monaco last week when they could have quite easily have brought back a point. They neede to show a little more realism! Could this first defeat of the season weaken the team-mates of Claude Makelele? With experienced pros like the former Madrid player, Armand, Luyindula, Giuly, Coupet… it should not be the case.

Coupet against OL, is obviously something special. « Greg » his experience, his love of life and his talent can pull the entire squad to another level. « Greg » who joined the three other former OL players present in Paris. Kombouaré's PSG, still waiting for Hoarau to score his first goal, after 17 last season, count on the formidable Giuly and the hyperactive Clément… They still have to find the right balance in the centre of defence whilst waiting for the return of Camara.

OL clashed swords with Lorient and Fiorentina over the last five days, for two victories with the same scoreline, 1-0. OL have carried on from their performances of August and have a record of 7 victories and 1 draw. This encounter at the Parc is the chance for them to continue the run and confirm their ambitions. With four days between the European match and that of the L1 fatigue will not be a problem, especially as this type of match always brings an adrenalin boost. Will Claude Puel, without Cléber and Boumsong, be tempted into reinstating Lisandro up front and starting with Govou, in great form during his last two substitute appearances? Will he bring back Clerc to the right flank of the defence ?

OL have shown great team spirit and strenght since the start of August. This team spirit builds up thier ambitions and pushs away suffering. On Sunday night, the seven times French champions can expect some delicate moments. But there is no question of worry. In the deafening atmospher of the Parc, let us have faith in Lloris and his team-mates to put in another great performance … and to come away with a positive result.