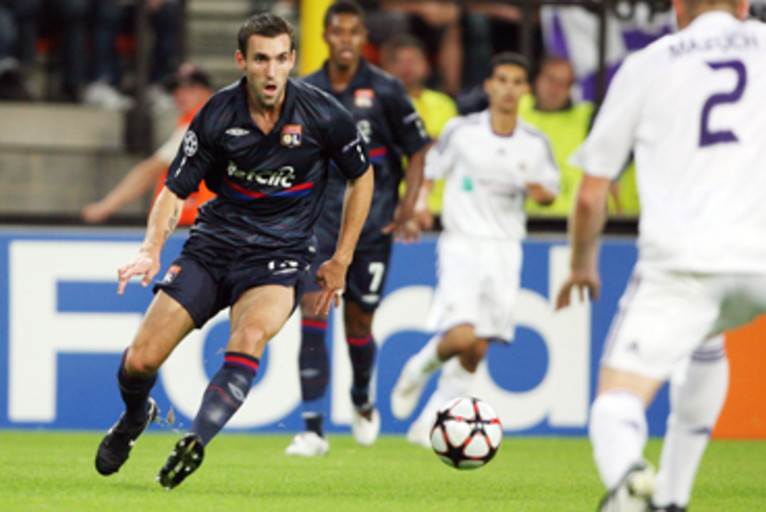 After this morning's training session, Anthony Réveillère looked back on OL's good start to the season. He also spoke of his personal situation, the month of September and the Champions League.
How would you judge OL's start to the season?
Satisfying, even if we could have taken a maximum number of points. The month of August was decisive, for the rest of our season in the Champions League notably. In the L1, the first five matches are always important to get the season started and get well positioned.

And what about your start to the season?
Yes, I'm fairly satisfied. I took part in all the matches we won, but the team is the most important. This season I got over the preparation period well, but I don't want stop there. I'm feeling good, I'm giving my all and having fun doing it. I've played 5 matches in two weeks, it's good for me an my knee. If anybody had any worries about it, I hope they are reassured.

Speaking of your knee, how is it?
I'm over the injury. Physically I feel really good. I've always remained positive since my injury. I decided not to have an injury and I stand by that. I made my choice, I felt it was the right thing to do. It was a gamble, and now I've gotten back to my best. In our job, the best replies come out on the field.

Last season, you said that you wanted to see a hierarchy installed for the position of right back. Do you feel that there is one now?
I don't know, it's just the start of the seaosn. I'm not focused on that, I just do what I have to do. The manager knows what I think, but he's the boss. Me, I just give my all in training and during the matches.

OL are getting ready for a busy month of September with Paris and Toulouse in the L1 and the return of the Champions League. Will this month be revealing for the team?
It's true that the month of September is looking good, all the matches will be important, they will be turning points. Even if it is never easy after an international break, especially as we were on a good run beforehand. We have to refocus on what we managed in the month of August. I hope we will be able to kick-off in the same way.

What has changed in the style of play since last season?
We are trying to develop our game more, whether it be at home or away. We've refound this idea of a winning culture, which was lacking last season, which in turn forced us under the cosh on occasions. We want to be unveatable again, light up Gerland and win away from home as well. We have to be centred on ourselves, our play, because we have the players capable of doing great things.

With the departure of Fabio Grosso, Claude Puel has stated that you could be a possible back-up to Aly Cissokho on the left … What do you think?
I don't know. I have other players in mind. I feel good down the right and I think I give my best to the team there. On the left there are other players who can stake their claim. There are also the players from the youth academy. Aly is just fine, he is young and will be able to play all of the matches. I can step in if need be, but only as a last resort …

Next week, you will be back in the Champions League with the reception of Fiorentina at Gerland. What will be your objectives in the competition?
To win it. When you play at a club like OL, you have to go into each competition with the idea of winning it. In the short term, we will have to make it out of the group stage before thinking about anything else. Against Fiorentina, it will be important to take all three points at home. They are a side that we know well and they haven't changed much over the summer. It's good to start with a big match in front of our supporters.

Before that, your at home to Lorient on Saturday. How do you see this encounter going?
Lorient are a good team who are always difficult to play against, as they can knock the ball around well. We'll have to get back to where we were at the end of August in terms of form. In any case, it will be a good preparation match before the Champions League.