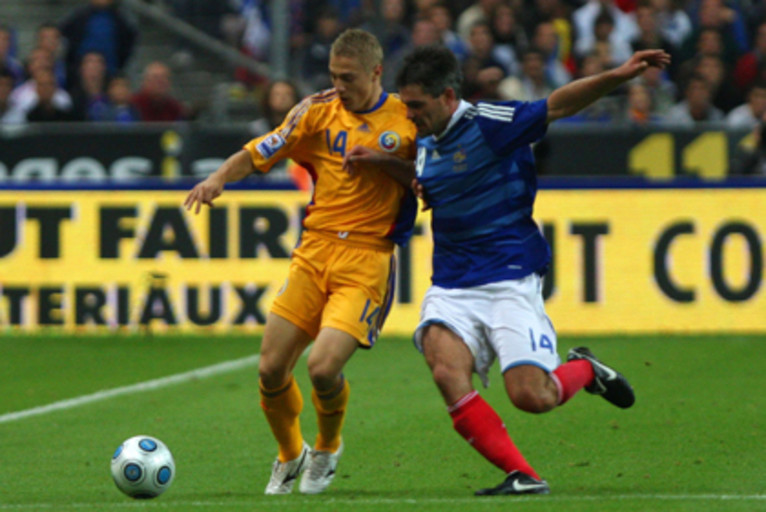 5 OL players took part in international matches this week-end.
France – Roumania: 1 - 1
Hugo Lloris and Jérémy Toulalan played the full ninety minutes of the 2010 World Cup qualifier between France and Roumania. For not being able to win a match that they dominated, the "Blues" no longer hold their destiny in their own hands; on Wednesday, they head to Belgrade with the objective of assuring their place in the play-offs and keeping hope alive.

Hungary – Sweden: 1 – 2
Kim Källström played the full match for Sweden in Hungary, a match which was won in stoppage time. The Swedes have made things a lot more complicated for Portugal, who were only able to draw against Denmark, who are in 4th place in Group 1, 3 points from a play-off spot.

Armenia – Bosnia: 0 – 2
Miralem Pjanic, who came on in the 64th minute, took part in Bosnia's victory over Armenia. This victory consolidates Bosnia's second place in the Group 5.

Gabon – Cameroon: 0 – 2
In Libreville, Gabon perhaps saw their dreams of making the World Cup disappear by losing to Cameroon. Jean II Makoun played the full encounter. If Paul Le Guen's players are victorious in the return match on on Wednesday, they would take first place in the Group A of the African zone.

Argentina – Brazil: 1 – 3
Argentina have hit the bottom after their defeat at home to Brazil. A defeat that Lisandro Lopez did not participate in, the OL player remaining in the stands. Diego Maradona's players will have to win in Paraguay, on Wednesday, if they do not want to see their chances go up in smoke.