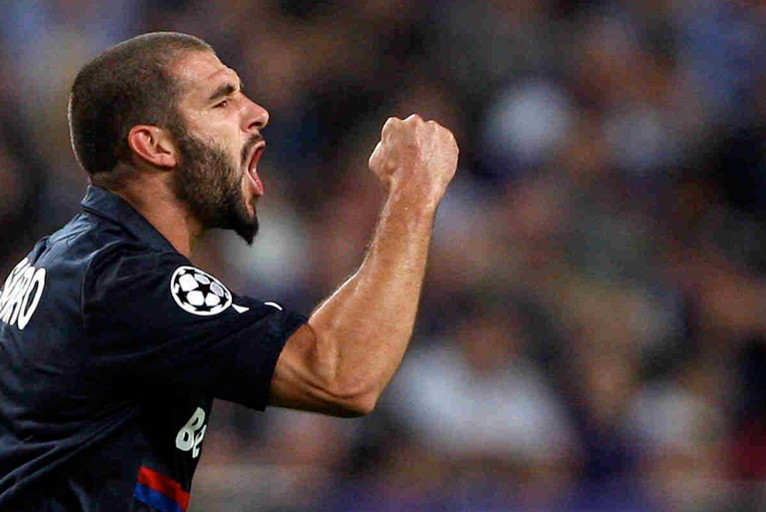 With three goals scored in an European match, the Argentinean has joined some prestigious predecessors in an OL jersey...
There was Wiltord in 2004-2005 against Werder Bremen, Anderson against Bruges in 2001-2002, Cavéglia against Bruges in 98-99, Lacombe and Maillard against Differdange in 74-75 and Combin against Olympiakos in 63-64.

But Lisandro is the only player up until now, alongside Sonny Anderson (OL 3 Bruges 0) to have scored 3 goals in one match, synonymous with the total of goals OL scored during the necounter. And along with Cavéglia (Bruges 3 OL 4) he is the only one to have done it away from home.

OL got through this play off match scoring 8 goals from 35 shots (8 goals from 16 shots on target). Lisandro shot just 6 times to score his 4 goals! Bastos 10 times for one goal. Gomis 3 times for 2 goals. One free-kick (Pjanic), one penalty (Lisandro) and 6 goals from open play.

Anderlecht shot 12 times for 2 goals (one penalty).

Lloris made 20 significant and 3 decisive saves.

Claude Puel used 16 players over the course of the two matches. 2 changes were made in the starting line-ups between the two games: Makoun came in for Pjanic and Delgado for Gomis.

Toulalan received the only yellow card.