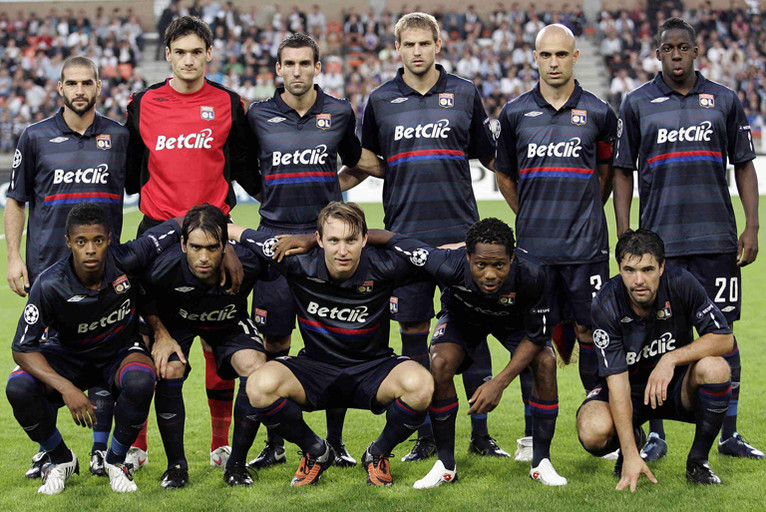 Read all the reactions after the win (1-3) in the Champions League preliminary round match against Anderlecht.

Jean-Michel Aulas
Our gamble payed off and it is a great satisfaction to us. Claude Puel and his players didn't tremble at any moment. With this victory, we are the first French side to hacve won here at Anderlecht. For the tenth season in a row we will be playing in the Champions League. Only 4 or 5 teams in Europe have done better. The manager was inovative and this victory is a reward for the risk we took in our recruitment. Lisandro is a perfect example, he is an incredibly efficient player. I'm also very happy for our supporters who made the trip.
Now, we will try and do honour for France. For the draw, we will be in the second hat while OM and Bordeaux are in the third. We're going to try and get closer to the top teams. I'd like to avoid Barcelona, even if I think that this year, we would have some answers to this Barcelona side.

Cris
We achieved our objective tonight. We're very happy. Our first half performances in the two matches were exceptional. We were well in place. When everyone puts in an effort it makes things a lot easier for the team. This season we have a squad of 23-24 players who can make a difference at any moment. We will only win playing as a team. Now we're going to forget about the Champions League and focus on the home game against Nancy this Saturday.

Mathieu Bodmer
We came for the qualification and did our job well. The second half was easier to deal with when we went in at half time at 3-0. We were serious, focused and were rarely in any difficulty. We can keep ahold of the ball well, play simply and are all pulling in the same direction. We'll see how the draw goes. It doesn't matter who we are up against, we have to get through the group stage.

Claude Puel
We did what we had to, job done. I'm happy as it was never going to be easy to get through a preliminary round match. We put in two very good performances. A very good first leg allowed us to be out of danger. Tonight, we controled the ball and Lisandro was able to finish when he had to. We played as we had to, with concentration and quality. We play simply and as a unit. The youngsters? It's important to give them some playing time. During the season you don't always have that opportunity, we need a large sqaud as the season will be long and OL also have a trasition of bringing through youngsters. Now I want to see the team perform that way over the duration. We are focused on Nancy now and it would be a real shame if we didn't perform at home.

Kim Källström
We showed our quality tonight and outr desire to play together. We will try and keep playing the same way. We were a little surprised not to be put under more pressure at the start of the match. Personally, I felt really great out there. We're going to profit from this victory, as it isn't every day that you put in a positive performance like that.

Michel Bastos
We knew we would have to fight to the end, despite the good resulmt in the first leg. We did our job and the whole team deserves to be congratulated. I came to Lyon to play in the Champions League. I have that opportunity now and am delighted. I feel good in this side, I'm trying to adapt as quickly as possible and my team-mates have faith in me.

Aly Cissokho
We maintained our side of the bargain tonight. We all anted to qualify. We blocked them for the first fifteen minutes and then Lisandro did us the world of good by scoring the first goal. On a personal level, I'm feeling better and better in this side, I'm talking a lot more, in the dressing room and on the pitch. I played in the Champions League last season with Porto. It's the greates club competition on the planet. Every player dreams of taking part in it.