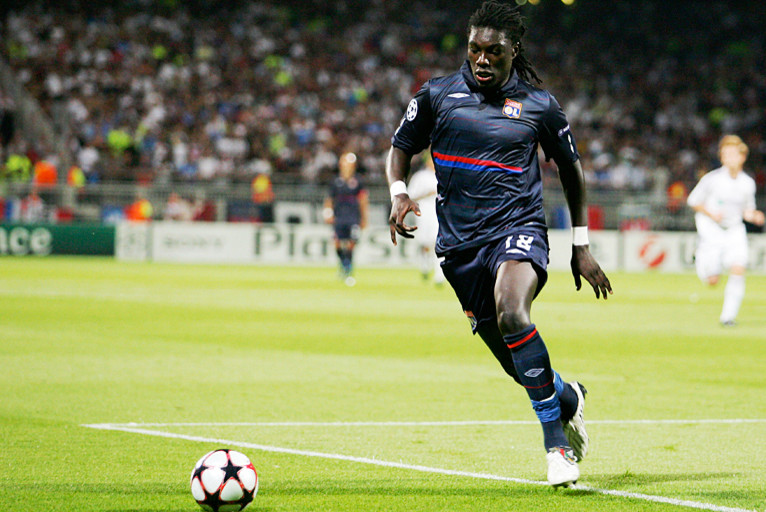 Before the final training session preceeding the match, Bafétimbi Gomis and Claude Puel spoke at the traditional pre-match Press Conference.
Bafétimbi Gomis : « It's the second half »

Wil the result of the first leg be in your minds before heading out onto the pitch?
No, we know how important this match is, it's like a second half. We will be playing to win as we are competitors. We will be playing our game without taking into consideration the first leg, we will be humble and respectfl of our opponents … we're expecting a great combat.

How would you analyse the speed of your adaptation to OL's style of play?
I've worked hard and everyone has helped me. Our good results helped me integrate the group. >We have to keep going as it is too soon to draw any conclusions.

Are you ready to play your 4th match in a row?
If I'm asked to play I will do so with pleasure. We have a big squad though and everyone has faith in everyone else.

o you think the start of the match could be complicated?
They are a physically strong side and the Belgians like getting stuck in. It is up to us to adapt. We have always stood up to be counted and have shown that we are mentally strong.

[IMG50014#C] [IMG43568#R]Claude Puel: «we are taking this match very seriously»



How do you see the match going?
It's going to be tough, Anderlecht showed at times last week that they have great quality. They have the arguments to put us in difficulty, we are taking this match very seriously.
We were in great form during the first leg, collectively and individually. This Anderlecht side do not calculate, we cannot allow them to play. We saw whatthey were capable of when we slackened our grip on the match in the second half last week.

Any changes?
We are trying to keep everybody fresh. We have two matches left before the international break. We aren't going to change things just for the sake of changing, but to keep everyone involved. It is important to get good results, all the while taking care of our players.

How do you feel about the eventual absences of Govou and Ederson?
The youngsters are there to gain experience. Are we going to recruit? We'll see if there are any possibilities, we're keeping an eye out as it is the last week of the transfer market. We have very strict standards and we will keep them like that. There is a very good chance that the squad won't change before the end of the window.