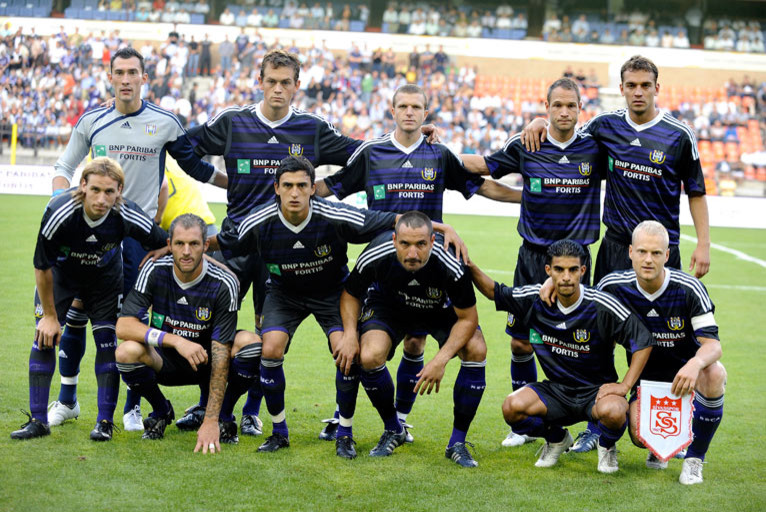 Deschacht and his team-mates are current leaders of the Belgian league, with 3 victories in as many matches…
Runners-up to Standard Liège last season, Anderlecht defeated the Turks of Sivasspor during the 2nd qualifying round (5 - 0 and 1 - 3) of the Champions League. The goals were scored by De Sutter 2, Boussoufa, Van Damme, Chatelle, Frutos.

In the league, they have beaten Courtrai 2-0, Cercle Bruges 3-2 and Westerlo 3-0, with goals coming from Boussoufa 3, Wasilewski, Van Damme, Suarez 2 and 1 own goal. Jacobs's men are in first place with a two point lead over La Gantoise.

This club, with a rich history of 29 titles of Belgian champions, 9 Belgian Cups and 3 European Cups (Cup Winners Cup and UEFA Cup) possess a number of quality, yet unknown players like the Moroccan Boussoufa, a small playmaker (167cm), the Argentineans Biglia (Under 20's World Champion), Suarez, Frutos (194cm) or the Belgians Legear, Van Damme, Gillet, Chatelle, De Sutter, Deschacht (already present at the club in the 2003-2004 season)… The team is managed by Jacobs.