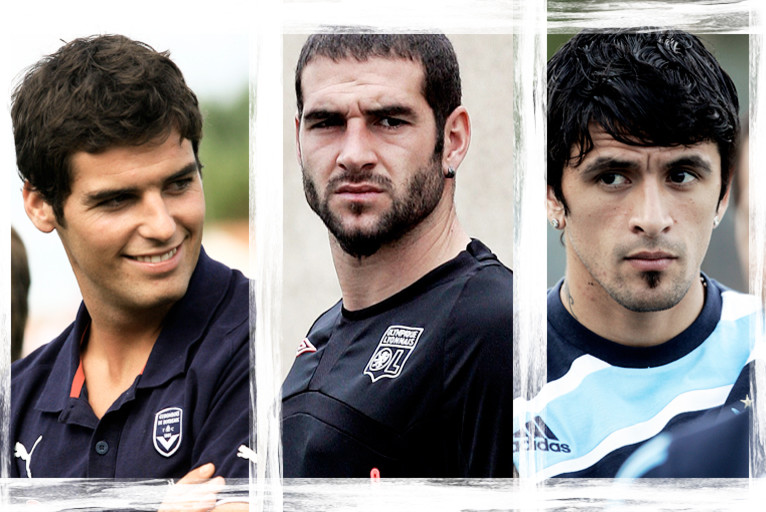 Specialists see three teams fighting it out for the title: Bordeaux, OM and OL. Paris, Lille, Toulouse and Rennes are outsiders. Teams who are thought to be facing the relegation battle include: Lorient, Le Mans, Nancy, Sochaux, Saint-Etienne, Lens, Montpellier and Boulogne.
Les favoris
In the France Football of this Tuesday (August 4th), the managers of the L1 sides have placed OM as their favourites for the title. Something which has become habitual over the last few seasons, but would web e tempted to object, if Didier Deschamps's club had not carried out such a good recruitment programme; OM broke the bank for Lucho Gonzalez, brought back to the L1 players like Morientes, Heinze and Cissé, and also took from Bordeaux, Diawara, the best defender of last season.
Everything would already be over and the trophy on the way to the Cannebière, for the first time since 1992, if OM's two companions [IMG43572#R]of the last L1 podium had not, with differing financial capabilities, contributed to making the 2009–2010 season a lot less of a foregone conclusion. Bordeaux are working on continuity , their main aim was to keep the backbone of the championship winning side, built around Yoann Gourcuff. Two questions have appeared on the horizon for them though: in what measure will Ciani be able to wipe out the memory of Souleymane Diawara? Will Marouane Chamackh, an essential part of the team, still be part of the Bordeaux squad on the 1st of September.
Of the three pretenders to the throne, OL have spent the most money this summer. In order to allow Sidney Govou to become the most titled player in the history of the French league (His 8th league title if OL can achieve this), OL invested 72 million euros, including 43 to reinforce their left flank (Cissokho – Bastos) and 29 in order to have a forward line (Gomis – Lopez) capable of making up for the departure of Karim Benzema. That is the main sticking point of Ol's season: how cant hey make up for the absences of Benzema and Juninho. « Through the squad and a higher implication of certain other players » replies Claude Puel.

[IMG50014#C]

Les outsiders
[IMG50022#L]After a catastrophic end to last season where they missed out on Europe, and the reward of a successful season in view of the objectives they had set themselves, PSG have gambled, like Bordeaux, on stability. To the contract extensions given to Sessegnon and Hoarau, have been added the signings of proven players in Erding and Coupet. With Antoine Kombouaré in control, PSG will be able to win a place in Europe . But which competition?
Conscious of what they owe André-Pierre Gignac, the top scorer in the L1 last season, Toulouse concentrated the majority of their efforts on making sure the forward stayed with them this summer , even if he had shown a certain desire to join Lyon. They also managed to replace their keeper, Carrasso, who left for Bordeaux, with Pelé. They will need to be careful though, as the surprise effect has now surely worn off.
Will Lille and Rennes, two other sides used to finishing in European spots be able to step up a level and finally make it into the leading pack of clubs? Lille, have replaced Bastos with Gervinho. Rennes, have barely modified their squad: Inamoto will have the task of replacing Mbia.

[IMG50014#C]

Who will stay up
[IMG50123#L]Looking to avoid the relegation battle thatthey faced last season, Le Mans, Sochaux, Nancy and Saint-Etienne will be looking to use all the information they garnered last year in order to bounce back. Just like any club with a limited budget starting their second season amongst the elite, the most difficult time is maybe about to begin for Grenoble. Finally, of the three newly promoted sides, Lens seem to be better armed, through their past experience and quality of squad, to avoid doing the « yo-yo » between divisions; Montpellier and Boulogne-sur-Mer, will only have eyes for the 42 points synonymous of safety (40 last season).