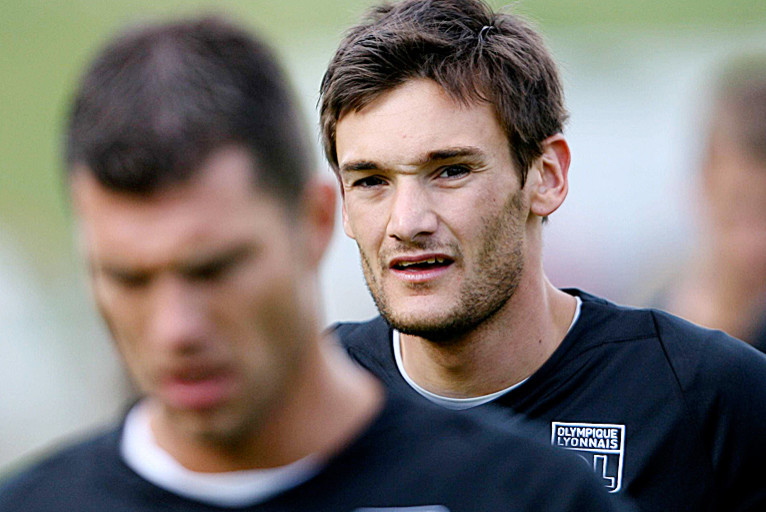 OL's keeper is going into the season focusing on the ambitions of the club...all the while knowing that if the club is successful, it will help his own ambitions...
Hugo was without a doubt the best OL player of last season . After Nice and his first season with OL, what has this pre-season inspired in him. « We're feeling good. This week will be a normal week of training after a heavy month of July. By recuperating well and gaining in freshness, we should be in perfect condition for the start of the season ». As for the results of the pre-season friendlies, they do not worry the keeper. « Of course we would have preferred to win, but they are just friendly games. This is a period where we are getting into our stride . I'm not worried by the results, you mustn't forget the quality of the opponents we have faced. We've played some great sides and sometimes the friendly side of the game gives way to something else ».

What about the goals conceded from set pieces ? « They were just moments where a little something went wrong, it's not that important. There have been some good signs, with a desire to strengthen to collective and build a style of play of our own. If we want to do well this season, we have to do so as a squad . The ingredients are there, we are not lacking anything defensively. It's up to the coach to make his choices. I get on well with everyone, on and off the field ».

The squad is now deprived of Juninho and Benzema. « We have lost two great individuals, but some high calibre replacements have been brought in; our left flank has also been reinforced. The danger can come from anywhere . All through pre-season we have been working on our defensive and offensive plays. Competition will let us know where we really are ». A league competition which kicks off this weekend with a match away to Le Mans. A league which seems promised to one of Bordeaux, OM or OL. Hugo agrees with some reservations. «As far as the squads are concerned, these three sides would appear to have a headstart. But I believe that the competition will be open. It will be very interesting and their are always some surprises. The French League is better off for the arrival of some high quality players. Afterwards, truth will out on the pitch ».

OL will start their campaign away to Le Mans. Do they have any other alternative but a win ? « We have to start well and put in a good month of August. Against Le Mans, we have to show how we intend to go on, by winning. Afterwards…. There is the preliminary round of the Champions League. I really can't wait for that. This type of match is always interesting to play in despite the pressure. It doesn't matter who the opponents are, that doesn't change anything. These matches are often difficult to negociate ».

It's all OL for Hugo, but he does have some personal ambitions. «I am always looking to improve my game, I always want to get better and better. I'm feeling good after the throat infection which kept me out for a week. I'm itching for the competitive matches to start. My ambitions? To win trophies with OL, our priority will obviously be the league but we mustn't neglect the Champions League, we have to get through the preliminary round. After that, I've never waited for anyone to hand me something on a plate . It's up to me to do what is necessary on the pitch. Coaches make their own minds up. It's not because the World Cup is at the end of the season that I will be changing the way I approach the competition. I'll say it again: personal objectives are secondary to those of the club, of the collective. What interests me? Seeing OL do well … and if the club is performing well then I will have no worries ».