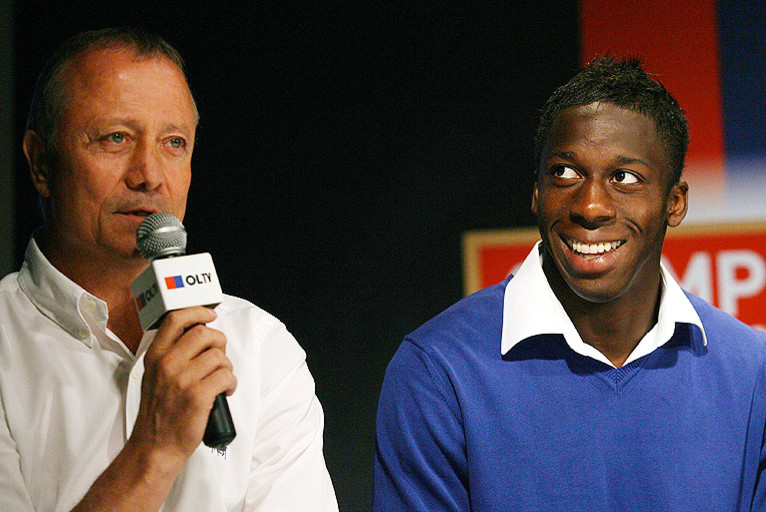 This morning Bernard Lacombe wanted to give an up to date situation briefing regarding the transfer market and to deny some of the rumours which had appeared in the Press.
Bernard, this morning we read in the paper that a meeting had been set up between yourself and the representatives of Guiza, the Fenerbahçe forward…
Yes, I saw that as well but let me be very clear, we have made no offer for the player! I have spoken with the President and Marino Faccioli (admin director). All we have to say is that it is a load of rubbish! A lot of people say a lot of things regarding Olympique Lyonnais. We have the impression that a player is going to sign for us every three days. It has to stop.

Do you think the players agents are stirring things up?
Almost certainly. Everyone has had their say in this matter. We have read staments from the Fenerbahce coach Christoph Daum… Guiza's lawyer has said his piece as well … I am adamant that we have made no bid for the player!

Is OL's recruitment finished? Yes an dit went exactly as we had planned. We strengthened our left flank with Aly Cissokho et Michel Bastos. Now we have two very competitive wings, with players like Delgado, Govou, Ederson or even Mounier. In the centre we have recruited to top class forwards in Lisandro and Gomis… The recruitment is interesting and well balancedIt's up to us to get them ready and competitive for the start of the month of August, when some of the squad will have 7 matches to play (4 in the Ligue 1, 1 international match and the two preliminary round games in the Champions League which is vital to the club.

Could you tell us a little about the signing of Bafé Gomis. Was it important to bring in another forward?
Yes, especially as he has a style of play that we were lacking, a little like Fred he plays as a target man. It's interesting for Lisandro who likes to drop wide or deep and will be able to play off him. He is someone who has a presence in front of goal, and with the crosses of Sidney Govou or Michel Bastos, he will be able to make the difference. He is a very complete player, he proved it in a friendly against Grenoble where he scored three very different goals. If he can score 10 or 15 goals in a season, he will win us points.

The OL squad is quite large now. Can we expect some departures?
Yes, maybe. Fréderic Piquionne has some contacts in England and Spain. His situation should be cleared up in the next 2 or 3 days. John Mensah could also leave as he needs playing time with the African Nations and World Cups coming up this season … But we have until the 31st of August as you know. We're not in any hurry and will need concrete propositions. We don't want to do anything stupid.