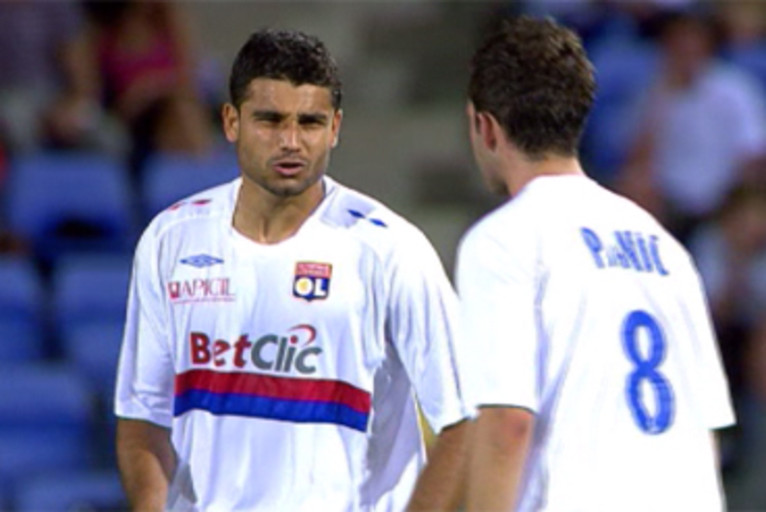 Less fresh physically, OL were quickly pegged back following a goal from Hulk. The same player wiped out any remaining hope when he scored a second goal with just 15 minutes to go, eliminating OL from the Peace Cup.
OL didn't have the choice, if they wanted to continue their adventure the Peace Cup and defend their title, they had to defeat FC Porto.

OL got quickly into action winning a corner which was fired in by Michel Bastos, who forced the Porto keeper into punching the ball away (1'). Lyon held their positions well on the pitch, but the Portuguese struck with their first chance of the match. Hulk put in some great woek in the centre of the park and crashed in a vicious effort into the top corner. Rémy Vercoutre got his hand to the ball but it still finished up in the net (9'). Lyon were down 1-0! It wasn't the start to the match that we had imagined for Claude Puel's men. Porto were closing down all over the pitch which rendered the OL side nervous. Miré Pjanic then Anthony Mounier tried to give some impulsion to OL but their efforts remained fruitless (25'). A cross from Cissokho following a poor clearance by the Portuguese defence was picked up by Miré Pjanic whose effort was easily saved by Helton (30'). Michel Bastos took his turn from around 20 metres out, but couldn't hit the target (31'). The Spanish referee Monsieur Gonzales brought the first half to a close and the least that can be said is that we really wanted to see more than the spectacle that had been given us.

At the start of the second half, Fred Piquionne, who had picked up a knock, was replaced by Ederson. After a superb run forward by Cris, Ederson, tried a long range effort which was easily saved by Helton (59'). Ederson, once again, picked up the ball in the penalty area but was tackled at the last minute by a defender (64'). Porto were, at this point, playing a counter attacking game and Mariano Gonzales forced Rémy Vercoutre into punching the ball out for a corner (65'). The OL keeper was again called into action and he gratified us with a kamikaze headed clearance (66') which reminded us of the halcyon days of Pascal Olmeta. Porto had the pitch covered well and OL found it difficult to get anywhere near their opponents goal. From a Michel Bastos free-kick dropped by Helton, Cris shot as he was lying on the ground, but his effort ran across the face of goal (71')... What a chance! Just minutes later, Hulk was played down the left, resisted a challenge from Jean II Makoun and fired home past Rémy Vercoutre (75'). 2-0 for Porto! The scenario had become even more complicated for OL. Ederson tried his luck but missed the target (85'). Yanis Tafer also tried t ohelp out his side, but his effort flew sky high over the bar (87'). The Spanish referee blew the final whistle which signified OL's premature departure from the Peace Cup 2009.

OL: Vercoutre, Cisokho, Mensah, Cris, Réveillère, Toulalan (Källström 56'), Makoun, Pjanic (Tafer 73'), Bastos (Grenier 85'), Mounier (Govou 56'), Piquionne (Ederson 46').

Porto: Helton, Fucile, Rolando, Bruno Alves, Alvaro Pereira, Fernando, Raul Mereiles, Belluschi ( Guarin 63'), M. Gonzales (Valeri 85'), Silvestre Varela (Falcao 60'), Hulk (Farias 85').