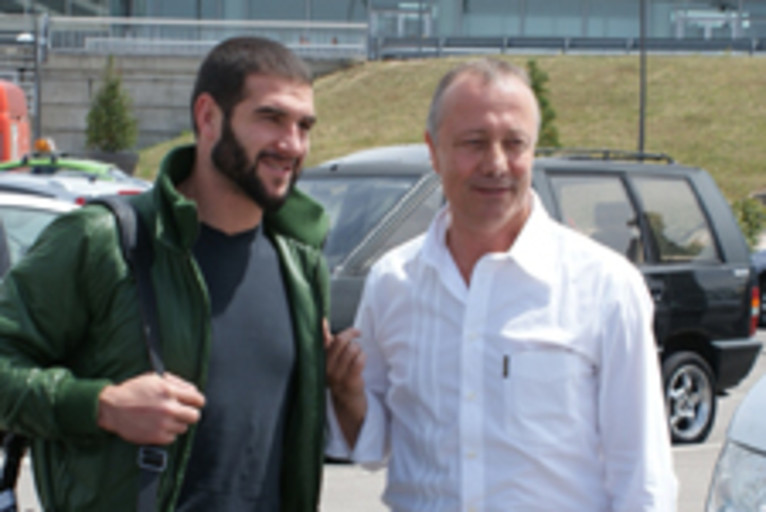 Olympique Lyonnais inform of the definitive transfer of the Argentinean international LISANDRO LOPEZ for a transfer fee of 24 M€ from F.C. Porto, the fee could rise another, maximum, 4 M€ depending on results.
LISANDRO LOPEZ today signed a five year professional contract with Olympique Lyonnais, after having successfully come through the traditional medical visit during the day.

A member of the Argentinean National side with whom he should be called up to the next match against Russia on the 12th of August, LISANDRO LOPEZ started his career at Racing in Buenos Aires where he became top goalscorer in the Apetura of 2004.

Touching down in Europe in 2005, LISANDRO LOPEZ played four seasons for the Portuguese side F.C. Porto, scoring 49 goals in 106 League matches and 13 goals in 28 Champions League matches. He was also crowned top goalscorer in the Portuguese championship in 2008.

This is the largest transfer fee that Olympique Lyonnais have ever payed, ahead of Sonny ANDERSON in 1999 (17,7 M€) and Abdul Kader KEITA in 2007 (16 M€).

It is the 2nd biggest transfer fee in the history of the Ligue 1 behind that of Nicolas ANELKA from Real Madrid to P.S.G. in 2000 (34,5 M€).

LISANDRO LOPEZ will be officially presented to the Media next Wednesday the 15th of July during a press conference scheduled for 18 H 15 and which will be transmitted live on OLTV.