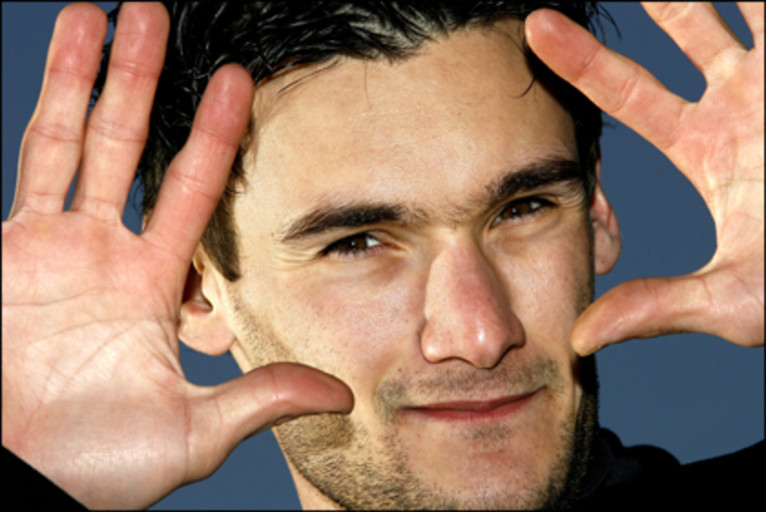 How does it feel being back?
Great, we've had a good break and are happy to be back preparing for the new season. We (the French internationals and Miralem Pjanic) have had a slightly different programme. We are compensating with our enthousiasm.

Having been away for a month, are you lacking sensations with the ball?
No, we weren't away long enough for that to happen. I was at ease with the ball straight away, which is great.

[IMG43666#R]Did you keep an eye on what was going on in football during your holidays?
No, I didn't even follow the Confederations Cup. I was completely cut off from the world, it's the first year that I have done that. I did me a lot of good mentally. I did have a quick look at what was happening with OL on the transfer market. We're all a little sad for OL with the departure of Karim (Benzema), but really happy for him as we know he has all he needs to be successful at Real Madrid. All talented players, at soime point, want to move to a higher stage. I really hope that he is a success over there.

There is a lot of fitness work being done at the camp, is that something you enjoy?
No, but it is something we have to go through, especially for a goalkeeper. The camp also brings the squad a lot closer together.

[IMG43587#L]We often hear that you are a keeper with a lot of potential to improve. Do you agree with that?
Yes. I'm only 22 years old, I still have a lot to learn. I've always liked challenges and am very ambitious. I still have to improve in a lot of areas.

What do you think OL will have to build on in order to be Champions again?
A strong squad and team spirit. We had that last year but it needs to be renewed, we're starting from scratch again. We have lost some important players, but that is football. Some players will reveal their talent, others will be brought in, but the most important thing is the team. There has to be confidence between the players and the staff. This is what OL os all about, wer have to work on it to progress, even if we do have to be ready for the preliminary round of the Champions League which is just around the corner.

[IMG50041#R]What have you learnt from last season?
A lot, the first half of our season was good. We dropped a lot of points in the second half, especially at home. We have to make Gerland a fortress again. Too many points were dropped too easily we have to be stronger in our matches right from the start and especially physically. We mustn't let our opponents play. Our away form, on the other hand, was excellent, so there was no problem there. We have to be ready right from the word go, but I am sure that we will be.

From a personal point of view, did you expect to do as well as you did in your first season at OL ?
I was brought in to do just that. I arrived discreetly as that is the way I am, and I was replacing a monument in Grégory Coupet. It wasn't easy but I was quickly accepted by my team-mates and the staff at the club, that made things a lot easier for me. Afterwards, it's the daily work and the seasons behind me that made things pay off. Everything comes in stages. I have my objectives but I am not worried about them at all.

How can you do better this season?
Winning something would be a start. I came here for that and last season I wasn't very lucky in that dom.

If you had to remember one thing you learnt last season, what would it be?
A winning mentality. When you are at Lyon, the objectives are made clear right at the start: you have to be at the top. We have to be the best each weekend. But that is the only way to progress anyway.

[IMG50075#L]Is this the most important season of your career, with the World Cup at the end of it?
It's not easy answering that question as there is a National coach who may or may not call me up. I'm concentrating on OL, as I did last season. We will have a lot of great matches to play, whether it be in the L1 or Champions League, if we qualify. The Champions League is exceptional. I discovered it last season, this time around I know what to expect and it will be easier for me going into matches.

This summer, OL lost two of their leaders, Juninho and Benzema. Who will be the fuuture leaders at the club in your opinion?
We have a group that we need to take strength from. Some of the younger players will also start to show all that they can do. I'm thinking of Eder (Ederson) and Chelito (Delgado) who was often injured but is very important to the team. Players like Jean-Alain Boumsong, Jérémy Toulalan, Sidney Govou or even Rémy Vercoutre are very important in the dressing room and push the team forward.

And Hugo Lloris ?
I have my role on the pitch. I'm not necessarily the type of player to stand up in the dressing room, I'm quite discrete. Being out on the field is what interests me the most. I think that I have enough character to be a leader out on the pitch.

[IMG50082#R]You have been working with Joël Bats for a year now. How would you describe your relationship?
We are very close, on and off the field. He is someone that I appreciate a lot, he brings a lot to me as much on a sporting as on a human level. It's easy working with people like that. The relationship was built up slowly, but right from the start there was something that brought us together. Afterwards, it's obviously easier to work together.

Were you scared when there was talk of him joining PSG? Football is like that sometimes, but I'm happy that he is still here with me.