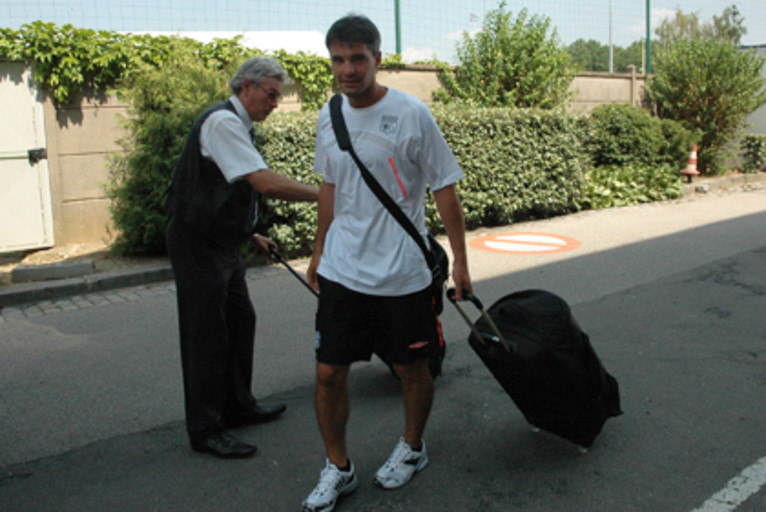 Those players who have not partaken in the traditional pre-season training camp are often of the same opinion when hit by fatigue mid-season: the training camp at Tignes is ideal pre-season preparation before a gruelling exercise which can count up to 60 matches.
Robert Duverne, who was at the origin of the traditional pre-season migration of OL to Tignes, has been replaced by Vincent Espié but old habits die hard: from the 2nd to the 11th of July, the 34 players of the first team squad (19) and the reserves (15), as well as the 17 members of staff will be in the village at the highest altitude in Europe for a training camp which Claude Puel says « will remain basically the same » as precedent camps. The day to day rhythm of the OL squad will include three daily training sessions : an early morning warm-up session, either jogging or biking, followed by a session based on endurance; the afternoon's session will focus on ball work.
Rafting, skiing and an ascension of the Iseran will be the high points of a training camp which will finish up with a friendly match against Nice, on the 11th of July in Albertville.

This afternoon, the OL squad, filled up by the return of the French internationals, Miralem Pjanic and some youth players from the reserve squad, left Lyon by bus to arrive, three hours later, in the same hotel as during previous seasons. Tomorrow morning, after a good night of sleep, the OL players will get down to brass tacks.

Players present at Tignes: Piquionne, Lloris, Ederson, Delgado, Cris, Mounier, Pjanic, Bodmer, Réveillère, Govou, Vercoutre, Toulalan, Seguin, Kolodziecjzak, Hartock, Clerc, Boumsong, Källström, Tafer, Gorgelin, Lopes, Faure, Fontaine, Gassama, N'Diaye, Gonnalons, Court, Mehamha, Tié Bi, Reale, Grenier, Lacazette, Beynié, Belfodill.