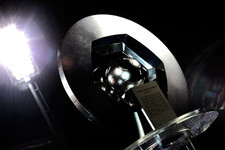 We continue our look at the different L1 clubs pre-season plans.
Return to pre-season on Tuesday the 30th of June:
RC Lens who are back in the top flight after a year in the L2. Lens will undergo two pre-season training camps: one at Le Touquet from the 2nd to the 5th of July then a second from the 18th to the 26th of July at Vichy. They will play friendlies against: US Boulogne, Lyon, UNFP, Nice and Marseille.
Marseille and Didier Deschamps will make their way back to La Commanderie on Tuesday. They will stay there for two days before heading to Evian from the 2nd to the 11th of July. They are scheduled to play preparation matches against: Dinamo Bucharest, Ajaccio, Bordeaux, Toulouse, St Etienne and Lens.
Lille, who have kept faith with their coach Rudi Garcia, will train on Tuesday and then like all other L1 sides should move away for a training camp. Two friendly games have been organised so far, against: Boulogne and St Etienne.
Auxerre will be back at work as of 10h00 on Tuesday. At the end of the week they will fly off to Germany for a training camp which will run from the 5th to the 10th of July at Weiskirchen. Their friendly opponents are: US Créteil, Clermont Foot, Reims or Troyes, Le Mans, the DFCO and finally Metz.
Le Mans, under the orders of their new coach Paulo Duarte, start back on Tuesday at 16h00. They will be at home for a few days before heading to Switzerland between the 6th and 11th of July in Anzere. A more tactic based camp is planned for the 27th to the 31st of July in Holland at Hoenderloo. Their friendly matches: Shakhtar Donetsk, FC Marila Pribram, Angers, Auxerre and Pantrakikos

Two teams will return to training on the 1st of July.
Rennes will spend four days at their training complex and will then spend 10 days at Carnac as of the 5th of July. Friendlies: Brest, Angers, Caen, St Etienne, Nantes, Valenciennes.
Paris-St Germain with Antoine Kombouaré will train up until the end of the week at the Camp des Loges before heading off for a training camp, their destination has not been communicated. Their pre-season friendlies will see them face: Pontivy (CFA), Nantes, Fiorentina, Rangers and Atletico Madrid.

Before finishing off with Bordeaux, Valenciennes have just announced that their players will return to training on Monday the 29th of June at 10h00. Two training camps have been programmed the first from the 8th to the 17th of July at Pornic, the second from the 27th to the 31st of July at Le Touquet. Friendly matches: Courtrai, Guingamp, Lorient, Waregem, Charleroi and Rennes.

Finally Bordeaux, the Champions will start back on Friday the 3rd of July at 9h30. The next day, Laurent Blanc will take his squad to Dinard until the 12th of July. Another, more picteuresque, camp has been organised in Canada from the 22nd to the 29th of July because of the Champions Trophy against Guingamp (the 25th of July). Their friendly games will be against: Brest, Toulouse, Marseille in Dax, Impact Montréal in Montreal.