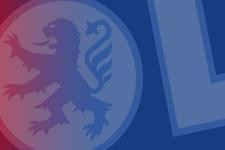 Olympique Lyonnais refute with the greatest firmness the completely harebrained pseudo information that the internet site for the magazine Lyon Capitale felt compelled to publish today.
It is without any foundation at all to say, that on one hand a emergency meeting would be organised by the club in the near future and on the other that Claude PUEL was considering resigning his position.

The sporting situation, of the club at the moment is certainly delicate but, management of a top level professional club demands a certain amount of considered thought, serenity and conviction; the president Jean-Michel AULAS, the vice-president Jérôme SEYDOUX, the team of administrators and all the staff of the club are unanimous in their desire to show this with solidarity.

The Board of Olympique Lyonnais made the decision to follow a certain strategic orientation over a medium term in order to overcome sporting vagaries which could only come about one day, after having won 7 consecutive French titles and 15 trophies over the course of 10 years.

The reference to the structural model of English football with a head coach with a capacity to become general manager, allowed a certain stabilisation of the clubs sporting policy and, notably, to protect it against unfounded information like the one which has engendered this denial.

The experience gained from 22 seasons at the head of a professional club which has graduated from second division status to the summit of French and European football, with 10 consecutive years on the podium of the Ligue 1 and the perspective of that happening again in the 2008/2009 season, has comforted the Directors of Olympique Lyonnais in their choices and the application of a carefully thought out strategy, with the aim of remaining amongst the elite.