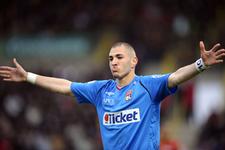 Read all the reactions from the OL camp after the victory away to Le Mans.
Jean II Makoun
It was very difficult at the end of the first half and at the end of the match when we were 3-0 up we dropped off a little and lost a lot of balls. We then conceded a goal which woke us up again. I still think that we put in a good performance as far as our control and calm are concerned. We have come to terms with all the pressure that has been on our shoulders for a while now. I hope we will be able to continue this good form at home.

Claude Puel
I would have preferred if the score had stayed at 3-0. It would have been a perfect score as goal-average is going to be very important. At 3-0 we were in control but dropped off a little and were less present in our duels. We were often put under pressure by the long balls played in by Le Mans, they kept us pinned back at certain points of the match and even at 3-0 they didn't give up. This victory bodes well for the rest of the season.

Anthony Mounier
It's never easy to come back after an international break. Our last result in the L1 was a victory over Sochaux and our confidence was high. We scored at important moments and were under obligation to win tonight. We won and are still first, we've gotten past this first stage and there are 8 more to go. We're all going to stay focused for the rest of the competition.

Juninho
We tried to play attacking football and keep possession of the ball. I think that the side is getting stronger as the competition continues and are close to the form which was ours before the last 16 match in the Champions League. We did show some signs of fragility today but that was because of the good performance put in by Le Mans who did not give up at any moment. I think that we deserved our victory and am really happy that we took all three points and that Karim scored his two goals.