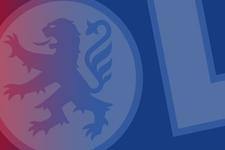 Olympique Lyonnais reiterates its unconditional support for John MENSAH and reaffirms its unwavering condemnation of all acts of racism – particularly those directed at sportsmen and women inside sporting stadia.
The club, which made an official complaint yesterday at the Stade de Gerland, informs that John MENSAH himself lodged an official complaint this morning, at the police station of the 7th district of Lyon, against the individual detained by the Police.

Strongly affected by this unacceptable and irresponsible behaviour, John MENSAH does not wish to speak in public about the events but associates himself with this press release in order to denounce, along with the club, this type of behaviour, however marginal it be. These events are not part of the image he had of France nor the values of mutual respect that have always guided his life.

Olympique Lyonnais will continue to fight against all forms of discrimination, notably racism, as they have always done through their foundation and hopes that such behaviour be definitively eradicated from sporting arenas and that in the interest of French football, that supporters continue to only show support to the players of their side.