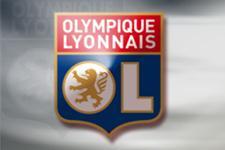 Olympique Lyonnais was surprised and disappointed by comments made by Mr. Alain PERRIN, current coach of ASSE which randomly questioned the integrity of OL president, Mr. Jean-Michel AULAS, as well as the entire French refereeing fraternity.

His declarations could be considered even more surprising when one looks back at comments Mr. Alain PERRIN made on OLTV: "Refereeing mistakes don't worry me, but rather, when a referee goes a bit easy on an inferior team then I admit I can get irritated. I try and put some pressure on to even the situation. That's all part of the role playing that goes on with the referees."

Alain PERRIN was clearly trying, in his own special way, to explain his inability to win a match when playing with 11 players against ten, and against a team that had already played ten against 11 three days earlier. Bitter and frustrated, we prefer to leave the former OL coach to his misplaced and dangerous declarations which appear to be his speciality and for which he has already been punished this season (he was slapped with a suspended sentence one match sideline ban for insulting Referee Jean-Charles CAILLEUX during the match between Nancy and Saint-Etienne.

Olympique Lyonnais will now leave the issue in the hands of the football authorities to judge whether these comments were ethically acceptable towards referees and the Lyon president.