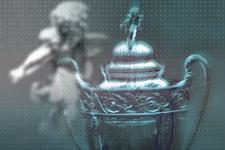 OL are going back to Guingamp to play their last 64 match in the Coupe de France. A qualification for the next round is expected against the amateur side Concarneau...
Since the postponed game of the 3rd of January , OL have played two matches in the league; Serge Le Dizet's "Thoniers", just one. Once the disappointment, even anger, dissipated, life seems to have gone back to normal for the Bretons. The supporters of Union Sportive will once again be numerous at the Stade du Roudourou, all hoping for an upset.

The seven times French champions got back into competitive matches and once again had to deal with some new problems . Govou and Mensah picking up injuries. The season is finished for Sid; and the Ghana international will need a few weeks treatment. There is also the soap opera surrounding Fred which is continuing, but should be over in a few hours. Apart from these nuisances, the transfer window also has an important place in daily affairs. Will there, and when, be any new arrivals? And of course, the rest of the season, with a « complicated » League campaign, the confrontation against Guardiola's Barcelona in the Champions League, without forgetting the Coupe de France which OL brought back victorious from the Stade de France last season.

Obviously, it would be a great upset if the holders were knocked out of the competition by a CFA2 side. Can anyone really see this happening, even if the opposition are highly motivated? Lyon certainly did not light up the League with their performances since the winter break, but they are progressing as the success against Grenoble last Saturday proved.

In their encounter with the team from CFA2 and with the 2 matches to come next week, Claude Puel will be obliged to modify his starting line-up. Juninho, Källström and Ederson are all out. Will he position Fabio Santos at right back? Will Makoun and Toulalan start together in the midfield? For the rest of the side, if he plays, we will be expecting Karim Benzema to find his shooting boots and score his first goal of 2 009. Three weeks after the original date, focus will be just as necessary to get through this last 64 match and give a rendez-vous to Marseille on Wednesday the 28the of January on the pitch at the Stade de Gerland… But that is another story.