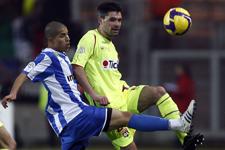 All the reactions from the Lyon camp after the victory over Grenoble.
Hugo Lloris
It wasn't a particularly great performance from us, but we saw some good things. Everyone was well disciplined. Things were better and little by little we are getting back to our best. There is no need to get worried as we have what we need to acheive our ambitions. The team spirit this evening was remarkable. Despite everything that has happened this week, there was great solidarity out there.

Miralem Pjanic
Each match is important for us. We were going through a difficult period, so everyone wanted to win in order to get things going again. The leaders in the squad got everyone involved and we deserved this victory. I tried to do my best when I came on to replace Ederson, despite not having warmed up a great deal. I feel better and better and am getting much stronger.

Jean-Michel Aulas
We needed to prove that we could turn things around and resist our opponents. Certain people won't be happy, but this side is capable of getting results. This match was very pleasant, as everyone is just waiting for Lyon to lose. So we are very satisfied this evening, even if everything wasn't perfect. With the problems we have had during the week, it is a very good result. We won't be bringing anyone in just for the sake of recuiting. If we can find young players who can bring something to the squad then why not, but we need players that are up to the stature of the club. If we recruit, it will be to reinforce the squad and not to make certain people in the media happy.

Juninho
It was only our second game of the year, but we were ready. We were able to keep the ball when we had to, we scored two and didn't concede many chances to the opposition. We played as a block which allowed us to recuperate the ball quite high up the field. Apart from the free-kick that Hugo saved, Grenoble were never very dangerous.

Claude Puel
We were rewarded. There was a good reaction in tonight's match, after the events of the week. The players invested themselves greatly this evening. We need to get mobilised before every match. We still have work to do, notably in keeping the ball. At certain points of the match we fell back too much. It's important that we all move forward together when we are attacking. As far as the transfer window goes, it's difficult to find a player who will be able to bring something new to the squad. We're still working on it and will see what the next few days bring.