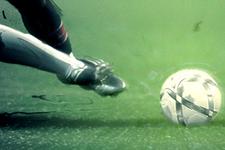 The derby between Grenoble and Lyon has brought about more doubts than anything else at the start of the return phase of matches. The French champions and current leaders have opponents hot on their heels...newly promoted Grenoble are looking to secure their place in the L1...
6 points from the last 6 matches, such is the record of both sides. Too little for those looking for an 8th title of French champions; too little, also, to save a sides place in the L1. 3 goals scored for Juninho and his team-mates in these 6 encounters, 2 for Grenoble and Wimbée ? Insufficient to make any difference! At the moment the neighbouring sides are in similar form and have similar problems with full treatment rooms : Clerc, Réveillère, Bodmer, Govou, Mensah… Fabio Santos, for OL; Mainfroi, Dja Djedje (?), Robin, Moreira, Touré for Grenoble.

If Grenoble took advantage of their great start to the season, 13 points from 7 matches, taking half of their current points total, putting distance between themselves and the relegation zone, their rhythm as slowed down considerably and is now one of a potential relegation candidate. Built on the experience of their older players, they lack offensive realism, scoring only 4 goals at home, unless they pull something off in the transfer window; they have shown, however, great solidarity and great solidity. The team is being very vigilant about reaching the number of points necessary to keep them in the L1. They will undoubtedly be motivated against the best French side of this century, especially as former OL players Paillot, Flachez and Courtois will be on their teamsheet.

OL also have problem concerning their realism and efficiency. They also have problems forcing their style of play onto matches. OL also have to deal with the terrible run of bad luck they have had to face regarding injuries. Whilst waiting for the out come of the transfer window, this seven times French champions, will have to react as just that, Champions. Much too approximate in the game against Lorient to take all 3 points, we are waiting, despite the latest problems, for a different performance at the Stade des Alpes. They will no longer have the excuse of the comeback match. Bordeaux are jsu waiting for another slip up; as are Rennes, OM, Toulouse and PSG. OL seem to be, at the moment, a more accessible prey.

Claude Puel will have to do without the services of Govou, Mensah and Fred. Thankfully, Juninho will be back. How will OL line up? With 2 defensive midfielders? Just 1? 2 forwards? Or just 1 with another player sitting just behind? At the end of the day it is not important as long as the result is a good one. Weakened, convalescent, knocked about, this OL side has not lost its' competitive qualities in the face of adversity. It is up to them, once again, just 100kms from home, against a newly promoted side with a poor attack, to show what they can do. It would put a smile back on the faces, and reassure, of their supporters. In one word, OL would leave behind all interrogations at the Stade des Alpes .