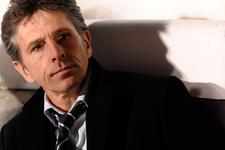 A look at the treatment room...views on the postponement of the game in Guingamp...the attribution of a new playing date...and finally a few words on Lorient...
TREATMENT ROOM

« Bodmer and Clerc are getting on well with their work, and are progressing normally. The Professor Moyen will make another report on Réveillère, in about two weeks after some specific physio work. Govou has a slight groin muscle problem, he'll be back in training with the group next week and is out for Saturday's match. Faure, will be back in training next week. Juninho felt pain in his ribs after the knock he took in the game against Caen. Delgado felt pain in his foot, so we had a look at it and he is apt to play. Fabio Santos? He's putting in the hardwork with the CFA squad and will up until the end of next week. He came back late from Brazil ».

THE DATE OF THE MATCH AGAINST CONCARNEAU

« It was a long time coming, but now we have a date. We will prepare for a match on that date. A lot of things were said or written but it was a lot of hot air. There wasn't much coherence or seriousness. Of the postponement of last weeks match, the only thing that should have been asked was whether or not it was possible to play the encounter! That's all. The other question? How come other matches were able to go ahead in difficult conditions. Playing in winter in the evening always brings up the same debate. The players have to prepare in function of the conditions; they have to have the right shoes. What really annoys me about the decision is that if we qualify against Concarneau we will have a whole load of big games in a short space of time. That causes problems as far as the organisation of the club is concerned. Lastly, the rules were not respected ».

LORIENT

« It's our comeback game . It's always special, always delicate. We have to be concentrated and vigilant. We had to change our preparation, even if you always have to know how to adapt. Lorient finished off the year in good form . They came back well after a difficult start to the season. They have refound their form. They are always difficult to play against, as they do just that : play. They defend very well and have a good philosophy of the game. They never give up either, we saw that in their match against Marseille where they were 2-0 down before coming back to win 3-2 ».