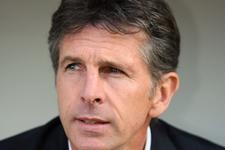 Claude Puel speaks of the reasons that pushed him to cut short the training camp in Dinard.
Claude, what were the reasons that caused you to cut short the training camp in Dinard?
Two reasons forced the decision upon me. First of all, the postponement of the match against Concarneau. We're still waiting for a new date, but normally it should take place next week. So, there is no need for a long training camp now. On top of that, down to the lack of matches we had to change the programme of the training sessions. Now we're looking for the right conditions in order to have a good opposition amongst ourselves and to prepare for the match against Lorient. We'll do that calmly around Gerland. But even though it was cut short, this training camp was very interesting.

When will the squad be back in training?
We'll be back out at Tola Vologe tomorrow afternoon for a private session which will include a match.