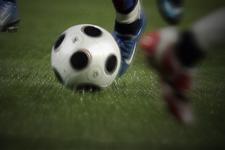 1 point from 2 matches... 0 goals scored... OL have been treading water for over the course of their last two games. They have a chance to get things going again this weekend with their trip to newly promoted Nantes, despite having a number of senior players missing…
« Winning the League will be a lot more difficult than in previous seasons. I cannot see one team walking away with it without any effort … ». Claude Puel stated this before the season started and repeated it in his press conference on Thursday. That means that there are no easy games this season for OL, even when the French champions are up against a promoted side that are 19 points behind them in the standings.

The Canaries had a tough time following their return to the elite, so much so that they changed managers after the third match of the season. Since the appointment of Elie Baup things haven't gotten that much better, they have taken an average of 1,16 points per match. If they keep on like this, they will find themselves in a particularly tough relegation battle. Sterile, in attack, Nantes are still waiting for Klasnic, recruited over the summer, to find his shooting boots! It would appear they have no worries before their game against the OL ogre. « We're going all out, we really want to play this game. We're going to try and create an exploit against an ambitious side who will not be sitting back with the game against Bayern on their minds … », stated Elie Baup on his clubs official website.

OL have been treading water over the last two matches . They had already done so after the defeat at the hands of Rennes, taking two points from the following two games. After the farcical match against Valenciennes, which had followed their defeat to Paris Saint-Germain, the French champions have the firm intention of stamping their authority on the game. They want this in order to prepare for the run-in to the winter break and before the huge final group stage match in the Champions League against Bayern. They also want to keep the chasing at bay, or even push them further behind.

In the Loire-Atlantique, Claude Puel will be without the long term injured players, but also Benzema just back in training, as well as Juninho and Govou, who are suspended. Toulalan is also not sure to play any part in the match. There is also the match against Bayern to take into consideration, a match for which both Juninho and Cris are suspended. In the absence of the Brazilian defender, will Puel play, against Nantes, the centre back pairing of Mensah and Boumsong which is most likely to start against Ribéry and his team-mates? If so, Gassama would automatically start at right back. The answer? « We'll have to look at all eventualities … ». Will OL start with the same formation as against Valenciennes? Who will step in for Govou on the wing?

OL have a lot of players out, but this is no reason to start looking for excuses . The Lyon squad is still well furnished as shown by the turn over used by Claude Puel since the start of the season, before the match against Nantes he has put out 22 different starting line-ups in 23 matches! 3 points from the game against Nantes before the home match against Bayern would be great for their mental state and their position in the League.