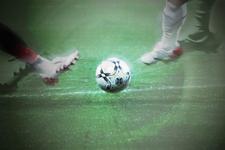 The seven times French Champions are at the Parc des Princes on Saturday night for match 15 in the League. Another tough test for Claude Puel and his players one week after their win over Bordeaux. Attention, PSG are in form at the moment!
The joys of the Parc

Playing at the Parc des Princes is a special moment in the season. « They have the best atmosphere in France » confirmed Sidney Govou this week, « Paris, is always a classic match, I adore playing there » continued the vice-captain, Cris. One thing is for sure, Lyon love playing in Paris and the Parc has been good to them in recent seasons. OL have not lost in their last four visits to the capital: two drawn games in 2004 (0-0) and 2007 (1-1) and two victories: in 2006 1-0 thanks to a goal from Fred and, last season, winning 3-2 (two goals from Ben Arfa and one from Fred). Their last defeat is starting to become dated: you have to go back to the 15th of May 2004 when OL lost out to a Pauleta goal.

Two in-form sides

Even if Lyon have a 10 point advantage over PSG goin into this 15th match of the season, this duel pits together two in-form sides. OL are on a run of four wins in a row in the League – Sochaux, Le Mans, Monaco and Bordeaux – which has allowed them to distance the chasing pack, thye now have a seven point lead over Marseille and eight over the trio of Rennes, Nice and Toulouse.
Paris are still a little fragile, but Paul Le Guen's side are back in form after their wins over Lille and Le Havre. PSG are in 8th place in the League at the moment, just 3 points behind second placed Olympique de Marseille.

Paris with a strong feel of Lyon

This PSG-Lyon will be the match of the reunions. In the last few years the Parisian side has become a second home for former OL staff and players, with the duo Le Guen-Colleu – three League titles with OL – at the controls foe theuir second season in a row. On the pitch, three former OL plae=yers are likely to be in Paul Le Guen's starting line-up: Ludovic Giuly and Jérémy Clément, who came through the youth system at OL, and Péguy Luyindula who wore the colours during three seasons between 2001 and 2004 .

Hoarau-Benzema, a contest within the match

This encounter will also be the scene of the first duel between to young French strikers. If Karim Benzema has had the chance of showing off his talent at the highest level over the last few seasons, he will be up against a solid opponent in the race for the position of top scorer in the L1: arriving in the summer from Le Havre, Guillaume Hoareau has made the position of striker his own at PSG. With nine goals to his name, Karim Benzema is in front for the moment, but Guillaume Hoarau is just one goal behind him, after his two goals scored last week against Le Havre.