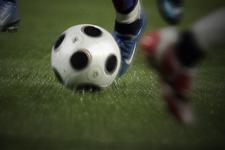 OL have a distinct advantage in playing at home to FC Metz. Qualification to the quarter-final of the Coupe de la Ligue is a necessity, even if a certain number of senior players will be rested...
Can we consider the last 16 game of the Coupe de la Ligue to be an interlude in the marathon that OL started on the 18th of October? Quite frankly, nobody at the club would respond in the affirmative. OL will move from the League to the Cup, so dear to League president Thiriez, with their accustomary professionalism.

This match will give Claude Puel a chance to rotate his squad. Lloris, Toulalan, Benzema, Delgado are not in the group for the game. Some players will find themselves on the bench, while others will be able to get some, or build up, playing time and take advantage of the situation to show what they can do. Could there be some new faces to add to the list of 25 players used already by Claude Puel this season? The coach announced at his press conference that Vercoutre and Fabio Santos will be in the starting eleven. For the rest, we'll have to wait until just before the game against the team from the Lorraine region.

Carlo Molinari's dear Metz side were relegated to L2 last season but have the firm ambition to come straight back up. For the moment they are on schedule, being in the top 3 after 14 matches. Their squad is a good mix of youth and experience, they are a squad that also seems to be more comfortable away from home. The Coupe de la Ligue is not really one of the objectives of coach Pouliquen. But in the Cup, anything is possible and you are quickly caught up by events. Metz kncked out Troyes and Reims before setting up the fixture against Lyon.

You would have to admit that a Metz victory at the Stade de Gerland would constitute an enormous upset, but last season they almost managed to do just that in the quarter-final of the Coupe de France thanks to their little pearl Pjanic. Wariness should be the watchword of the day for OL, so as not to damage the very positive atmosphere that surrounds the squad at the moment. OL are, after all, on a run of 7 matches without defeat since the last break, 6 victories and 1 draw, they have also not conceded in the last 5 encounters. And, quite frankly, a defeat would put the cat amongst the pigeons just a few days before the top of the table clash with Bordeaux.