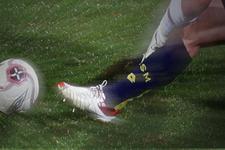 OL finish off their run of three games away from home this evening. After Bucharest (3-5) and Auxerre (0-0), Claude Puel's side are up against a Sochaux team, in great difficulty, tonight at 19h00. The right time to start playing like champions again...
Two points taken from three matches. This acknowledgement is not alarming, it's scathing. What is clear is that: Olympique Lyonnais are treading water in the League at the moment. Claude Puel was obviously expecting more from his side before the games against Rennes, Lille and Auxerre. He has had to make do with two draws, against Lille (2-2) and Auxerre (0-0), which have made things a lot tighter at the top of the table. Before match 7, OL had a five point lead over Toulouse in second place, they now only have four points more than sixth placed Grenoble.

5 out of 5 at the Stade Bonal

OL still go into match 11 in control at the top of the League, and like any good student will be trying to get back on top of their game by winning, and reminding everyone of the great run of results they have had in recent times at the Stade Bonal: They have won five in a row since a 2-1 success in 2003-2004 with goals from the Brazilians Elber and Edmilson . Since then, OL have had an easy time of it at Sochaux - 2-0 in 2004-2005 and a big 4-0 in 2005-2006 – even though things were a little trickier last time around in August 2007 when Govou and his team-mates won only 2-1 thanks to goals from Benzema and Bodmer.

Sochaux are stilling chasing a first win this season

Sochaux were in great difficulty the last time OL showed up and it is the case at the moment as well. Sochaux managed to save their L1 status last season, but have had a terrible start to their campaign this year: After ten games, Francis Gillot's side are still looking for their first win and are in 20th place in the League. What is worse is that to find their last win in the League you have to go back to the 5th of April and a 1-0 away win over Auxerre. In other words, an eternity …
OL will have to be careful though, this team is still capable of putting in a good performance. Marseille fell to them in the last 32 of the Coupe de la Ligue losing 1-0 to a Mevlut Erding goal.
So, after having given AS Nancy-Lorraine a tough time last week, Sochaux would love to peg back the French champions in order to kick-start their season. But, at the moment, Lyon cannot allow themselves to become victims.