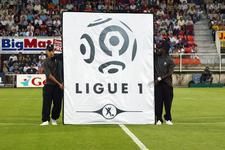 Match 11 in the L1… one match at the top of the table, PSG – Toulouse… Will Sochaux be able to win their first match of the season at home to the leaders Lyon?
Bordeaux – Le Havre : robbed against Nice, Bordeaux have a good chance of winning their 6th match of the season, and why not get into the top 3. Le Havre took 3 precious points against Valenciennes. Can they pull off a shock?

Nantes – OM : Nantes took a big knock against Lorient… they must be careful not to trip up again. OM lost their first match of the season on Sunday. Marseille have the ability to turn things around immediately.

Le Mans – Auxerre : Le Mans are on a great run with their front line firing on all cylinders. Auxerre are much more solid now but they are often lacking up front, as they proved against OL.

PSG – Toulouse : the Parisians created a sensation in winning at the Stade Vélodrome. Hoarau can, once again, êbe their lethal weapon. Toulouse's rhythm has slowed down with 1 defeat and a draw in their last two games. This is the match of the day.

Grenoble – Lille : the other big game. Grenoble, excellent away from home, would finally like to get a result at home to go with those taken on the road. Lille let a victory against Caen slip away from them, after having been up 2 - 0. Lille are still unbeaten, however, since match 3 in the League.

Valenciennes – Rennes : Valenciennes need points, after having lost their fifth match in a row! Rennes are on a solid run, a victory would see them rise quite a way up the table.

Caen – Nice : a good mid-table match, with two great goalscorers in Savidan and Rémy.

Monaco – Nancy : this is the match between two sides who have disappointed since the start of the season. Both sides go into this match on the back of a draw.

Saint-Etienne – Lorient : Saint-Etienne lost at home to Grenoble and are having trouble getting their season going. Lorient finally won a game, thrashing Nantes. Points are important for both sides.