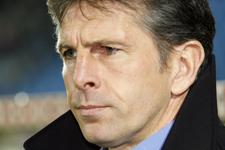 After the morning's training session, Claude Puel answered questions from the gathered media.
OL did not play in the Coupe de la Ligue, unlike Nancy (who won away to Grenoble 3 – 2). Is this an advantage?
Nancy didn't play with their normal starting line-up. We're on the same level and we have seen where their priorities lie.

What type of match are you expecting?
It will be a tough game. Nancy haven't started as well as they have done in recent years but have only lost one game. They will be motivated and probably hoping that our minds are elsewhere.

What do you think of Ederson performances?
He played well against Le Havre. He's had an interesting start to the season, he as progressed. It's very satisfying. He has also progressed physically.

What about the return of Fred ?
He came on and did well against Nice. Against Fiorentina, he ran out of juice, which is normal. His second match maybe wasn't as good as the first but he was too tired to do any better.

What do you think of the Benzema – Fred partnership?
There is no pair, association, a regular starting eleven. A team has to be able to conserve their quality no matter who is playing with whom. Karim (Benzema) can play well with Fred but also with Pjanic ; Fred could also be very good alongside Pjanic.

Can we expect some squad rotation against Nancy?
Our priority is the game against Nancy. We've asked the players to remain focused and give their all in the match. There will not be a lot of changes to the side.