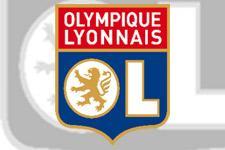 On a points level, tonight's result isn't the best, OL start their European campaign with a draw at home (2 – 2) against Fiorentina, a team against whom they will, in all likelyhood, be fighting with into December for a place in the last 16.
The main satisfaction of the evening comes from the manner in which OL played. Two goals down with only 15 minutes to go, Claude Puel's men managed to dig deep and find the necessary resources to get back into the game and scrape a draw, depriving Fiorentina of the 2 extra points that they maybe deserved.

But if they want to achieve their self imposed objectives, OL will have to stop gifting their visitors two goal leads and refind the form that was theirs before the international break. Just like 4 days ago against Nice, OL owe their salvation to an outstanding final effort. Against Nice, they dragged it out over an hour and finally pipped their opponents and the death, this time around their efforts were concentrated in the final fifteen minutes; too late to hope for anything more than a share of the points. Against Nice, they had been able to rely on Juninho's free-kicks, this time they were saved by Karim Benzema, provider for Piquionne (72nd) the saving goalscorer (85th).

In the first half, OL made life difficult for themslves. They had started off the game well and seemed to be in control, Fred seeing an effort saved by Frey (5th), Bodmer hitting the crossbar (7th), Fred once again seeing his shot fly just wide of the post (7th), a cross from Zauri found the head of Gilardino who fired home (11th). At that point, OL seem to be putting themselves in difficulty: Kuzmanovic took advantage of a poor clearance from Boumsong, preferred to Cris, and dropped the ball on the former Milan players head.

Frey then stopped Govou (14th), Juninho (27th) and Toulalan (29th) from equalising. In the first half the goalkeeper proved that his popularity in Italy would do well to cross the Alps to France. OL proved the old adage that to score you have to hit the target. Fred stretching to reach a cross from Benzema (32nd) then with a header (35th), and Karim Benzema (39th) were unable to do so.

And after regularly hitting the wall put up by Fiorentina, the OL defence became more and more disorganised. After Almiron fired in a first warning off the bar (20th), a lost ball from Boumsong forced Lloris into a duel with Mutu (33rd). Twice, Kuzmanovic tried long range efforts (34th & 41st). The match seemed to be becoming much more difficult. Things became even more complicated a few minutes before half time when Gilardino fired in a carbon copy of his first goal. This time around it was Mutu who crossed to Gilardino once again unmarked at the back post (42nd).

At the start of the second half, OL found it very difficult to get anywhere near Frey's goal, resigning themselves to long range efforts from Benzema (51st) and Juninho (68th) either stopped by the Fiorentina keeper or missing the target (63rd). But Claude Puel's men were good enough to save their best for the end. OL set up a grandstand finish after Piquionne scored having been played in by Benzema, while Zauri, down on the turf, played everyone onside (72nd). History seemed to be on the point of repeating itself. Frey managed to slow things down, saving from Ederson (73rd) and Toulalan (79th). Toulalan and Juninho then saw their efforts graze the crossbar (80th & 78th). But, just as against Nice, Benzema popped up to equalise with a powerful effort (85th) that concluded a move worked up with Juninho from a free-kick.

Even if the result isn't a great one for Lyon, this share of the spoils is the lesser of two evils taking into account the physiognomy of a match that seemed lost. In the future, and if they want to prolong their continental adventure into the heart of the Autumn, they should try and remember that slow and steady wins the race.