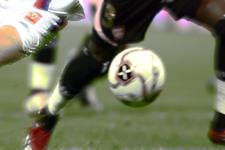 The start of the season is always a special moment. The newly promoted teams will be watched with great attention...as will the title contenders...the new recruits, as well...
With the start of a new season comes a lot of questions and expectations … Will
PSG
be able to lift their head after their last catastrophic season? Giuly, Makelele, Sessegnon, Hoarau have been brought in; Pauleta, Diané, Mendy have gone… The good news for Paris is that they are starting their season away to
Monaco
who had a terrible time last season. Monaco haven't been busy in the transfer market.
Can OM become contenders for the title
? Ben Arfa, Koné, Erbati are their high profile signings … Nasri is a big loss to them.OM kick-off the season away to a
Rennes
side that have made some changes to their side, without going overboard.
Bordeaux
, last years runners-up, have already taken the Champions Trophy from the seven times French champions. Will Laurent Blanc's side confirm their progression after having recruited well and keeping a hold of the majority of their squad? They start their season at home to
Caen
who have brought in Savidan to replace Gouffran who moved to…..Bordeaux.
Nancy
want to stabilise their place at the top end of the table. They have lost Puygrenier and Kim. Corréa's side are at home to
Lille
who themselves have lost Claude Puel, Makoun, Sylva and Lichtsteiner… How will the side from the north, now managed by Rudi Garcia, react?
For the others, the promoted sides Le Havre, Grenoble and Nantes are expected to be fighthing to stay in the League.
Le Havre
play at home to
Nice
who have lost Koné, Balmont and Ederson. The former OL player Rémy has been brought in along with Mouloungui.
Grenoble
travel to
Sochaux
who have lost Bréchet.
Nantes
with Klasnic will be away to
Auxerre
who have strengthened their defence with Hengbart, Coulibaly and Berthod, who will unfortunately be out for a long period of time.
How will
Le Mans
get on after the departures of Rudi Garcia, Sessegnon, De Melo, Basa, Calvé, Romaric… A lot of work will be on the plate of their new coach Bertucci… Le Mans are at home to
Lorient
who want to continue their good progress in the League.
Valenciennes
let Savidan, their goalscorer, leave. Valenciennes start off at home against
St-Etienne
who have great ambitions this season.
Rennes – OM
Le Mans – Lorient
Auxerre – Nantes
Monaco – PSG
Valenciennes – St-Etienne
Bordeaux – Caen
Nancy – Lille
Le Havre – Nice
Sochaux – Grenoble
OL - Toulouse