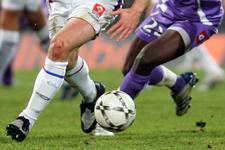 OL will start their league campaign on Sunday against Toulouse at home. How have the club done in their season openers over the last few seasons?
Looking onwards from the 1999-2000 season, OL have greatly improved their season starts in the L1. We had to wait tfor the kick off of the 2004-2005 season before finding a success on the first day, against Nice (1 - 0). Before that, there was a home defeat to Montpellier (2 - 1), a home draw with Rennes (2 – 2), a defeat away to Lens (2 - 0), a draw away to Guingamp (3 - 3), a defeat away to Lille (1 - 0, with a goal from Makoun). Since their win against Nice, OL have racked up victories : against Le Mans (2 - 1) in 2005-2006, away to Nantes (3 - 1) in 2006-2007 and against Auxerre (2 - 0) at Gerland in 2007-2008.

In these nine opening games, OL failed to score on 2 occasions (away to Lens and Lille).

Amonst the players still in the OL squad, Juninho at Guingamp, Benzema x 2 (against Nantes & Auxerre) , Fred and Baros have all scored on the opening day. Makoun managed to do it for Lille against OL, in 2003-2004 and against Rennes in 2005-2006, Piquionne scored for Monaco against Saint-Etienne in the 2007-2008 season opener.

For their season opener with OL, what is the record of the managers?Jacques Santini managed a draw and a defeat; Paul Le Guen, 1 draw, 1 defeat and 1 victory; Gérard Houllier, 2 victories and Alain Perrin, 1 victory. In his time at Lille, Claude Puel had a record of one defeat, one draw and 3 victories.