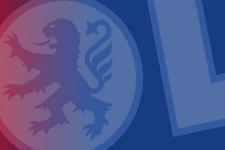 At the end of a long meeting of the Judiciary Commission at which the president Jean-Michel Aulas defended the interests of the club, accompanied by Joseph Aguera and Marino Facioli, Olympique Lyonnais have accepted with great satisfaction the following agreement:

Hatem Ben Arfa is to be transfered to Olympique de Marseille for a reevaluated figure of 12 Millions Euros to which can be added:

- a bonus of one million euros if Olympique de Marseille qualify for the Champions League after the 3rd qualifying round in August.
- a sell on fee of 20% of any profit made on any future transfer.

Olympique Lyonnais would like to point out the big effort made by Hatem Ben Arfa, who reconsidered a part of the fee he was due and renounced it.

The club wishes him good luck for the rest of his career.