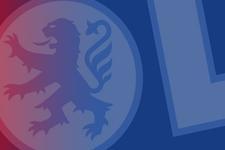 Olympique Lyonnais informs you that the eventual transfer of Hatem BEN ARFA to Olympique de Marseille was not able to be concluded...
Olympique Lyonnais informs that the mooted transfer of Hatem BEN ARFA to Olympique de Marseille was finally not able to go through, none of the elements demanded by O.L. arrived today, making impossible any postal declaration to the L.F.P. before the 30th of June, the deadline indicated during the negotiations.

O.L. are surprised at the premature declarations made by Olympique de Marseille officialising the transfer before any document had been signed by the three parties, and of their dispatch to the Professional Football League on Friday night announcing that a contract had been signed by Hatem BEN ARFA without permission from Olympique Lyonnais.

Olympique Lyonnais, who had accepted the principle of the transfer of Hatem BEN ARFA to a French club, discussions having commenced with O.M. and P.S.G., would like to mention the following points:

• no contractual agreement has been signed between the 2 clubs for the transfer of Hatem BEN ARFA

• Olympique de Marseille were unable to provide the necessary financial guarantees for the eventual transfer

• no agreement has been reached between Hatem BEN ARFA and O.L. concerning his part of the fee on a transfer to Olympique de Marseille and, further to this,no termination clause has been signed so the player remains under contract to O.L.

• no official L.F.P. documents have been signed by the 2 clubs and the player, this is a condition demanded by the L.F.P. in order to ratify the transfer.

In consequence, Olympique Lyonnais, confronted by this situation for the first time where a club tries to officialise a transfer without all of the necessary documents, regrets the situation and asks Hatem BEN ARFA to present himself on Monday for training under the responsibility of the new General Manager Claude PUEL.