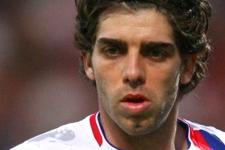 Reactions after OL's victory over Strasbourg (2 - 1).
Christophe Galtier : We should have started the game much better but we were put to slepp by the rhythm. We conceded a goal that hurts. We then started making technical errors and suffered mentally. Is it physical, mental or is doubt beginning to creep in? I think it's a bit of everything. Mouloungui's sending off just before half time gave us a breath of fresh air. We knew we were have more space and that we had to profit from it. I'm pleased with the team spirit tonight, as there was the desire to go forward and at least equalise. It wasn't a great match, but one that we had to win, that's what we did : that's the main thing.

Jean-Michel Aulas : We have to recognise the immense talent of the Lyon players and the coaching staff that when you are down 1 - 0 away from home against a team playing for their survival and are being criticised by their public, 9 times out of 10, you lose the match, even against a team down to 10 men. We have to retain what is positive : the victory. It allows us to continue hoping. We have to look forward, our objective is to win all the games we have left to go. If we win 3 matches out of 4, we won't have to keep an eye on Bordeaux. Our next 3 games are going to be decisive.

Hatem Ben Arfa : We didn't give up. In the second half, we gave everything we had in order to win the game, that's what is important. Strasbourg started the game well. The pitch wasn't very good, but I think we were a bit lax from time to time. With this win, we've put some more pressure on Bordeaux. We're going to give everything we have to be champions as quickly as possible.

Jean-Alain Boumsong : Not everything was perfect but we don't really care about the style, only the win counts. We're gald to have taken the three points as it wasn't easy. The sending off was justified, the two yellow cards were deserved. It changes things, but yellow cards are part of the game. We played better in the second half. Recently, we have conceded a lot of goals from set pieces but tonigt we have scored from two. We keeping on our way towards this seventh title, even if, at the moment, it's laborious. We're not looking behind, we're concentrating on what we have to do.

Fabio Grosso : It was very difficult but we managed to take all three points, which was the most important for us. I was very pleased to have scored but it was also very important.

Cris : There wasn't much team spirit in the first half. In the second half we knocked the ball around it a bit better. At 11 against 11, we were in trouble, we couldn't find any space. Afterwards we tried to play quickly and took the points. The most important thing was not to play well but to win and put pressure on Bordeaux.

Juninho : From a points point of view, we're satisfied with the three points. From a performance point of view, we were not very good, like in our recent games. In the first 15 minutes we were in difficulty. When we looked at video footage of them, we saw that Strasbourg conceded a lot of goals, used a zonal marking system, left space for opponents, we managed to profit from all of this. What is unbelievable is that after scoring the two goals, we once again stopped playing and suffered again. In any season, there are moments when you are playing with confidence and others when, even with a quality team, you don't play at your proper level. Tonight, we won with our hearts. We have to keep working hard as nothing is won yet.